'Delhi also a part of India': Manish Sisodia lashes out at Modi government
Mangalore Today News Network
New Delhi, Aug 28, 2018 : Delhi Deputy Chief Minister Manish Sisodia on Tuesday lashed out at the Narendra Modi government claiming that the Centre is blocking his visit to Moscow. The Delhi Deputy CM is scheduled to visit Moscow to speak at the World Education Conference on the education reforms in Delhi.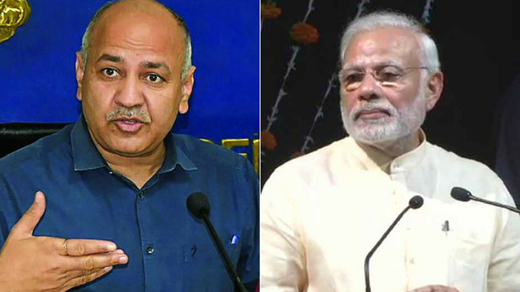 In a series of tweets, Sisodia said: "I was invited to speak about Delhi Education reforms at the World Education Conference, Moscow. I was supposed to leave tonight but it's unfortunate that Govt of India has not given permission. It's pending 'under process' for last 10 days."

"Delhi's education reforms have been getting international press coverage in past few months. It's unfortunate that PM Modi doesn't want this to reach int. platforms. Sir! Delhi is also part of India! If our schools get international recognition, it's a matter of pride for India," he tweeted.

The Delhi government has been taking a series of steps for the betterment of education in the national capital. Just recently, Sisodia, who also holds education portfolio, had said that all government schools would be free up to Class 12.

"Education in all govt schools would be100% free upto class 12th. Though there was no fee upto class 8th but still a nominal fee was being charged from class 9th onward. Today it was decided to scrap this fees also," he had said.

He had also said that the Alumni Association of govt school students will be launched soon. Under the project the government will be inviting alumni to work for uplifting of schools.

Delhi Chief Minister Arvind Kejriwal had also said that educational institutions in Delhi should strive to be among the top 10 institues of the world. He also assured that his government will provide the institutes with funds to achieve that aim.

"No Indian institute figures among the top 10 institues of the world. It is our dream that at least one college or university from delhi makes it to the top 10 list, he said.

courtesy:NDTV