Workshop on the Recent Concepts in Shoulder Management Held at GMU
Mangalore Today News Network
Thumbay, May 2, 2017: The shoulder pain is one of the most neglected conditions among the patients. There is a great need to understand the recent concepts in managing the shoulder problems say experts.

As our continuous endeavor to educate the general public and at the same time update the healthcare professionals, the recently set-up Ortho Spine center at Thumbay Hospital Dubai and the Gulf Medical University organized a two day conference and workshop on the recent Concepts in Shoulder management at its campus in Ajman. Internationally renowned Should Surgeon Dr. Ashish Babhulkar from Deenanath Mangeshkar Hospital Pune India along with his team conducted the workshop on Rehabilitation of Shoulder.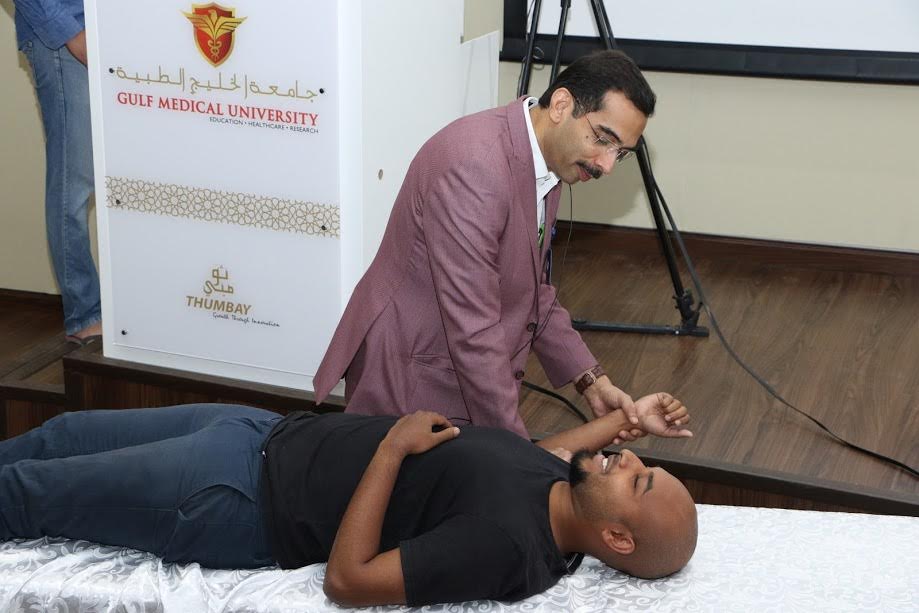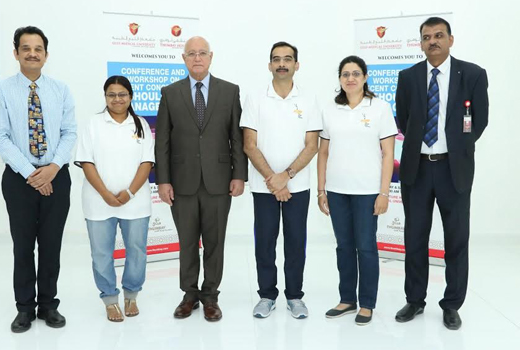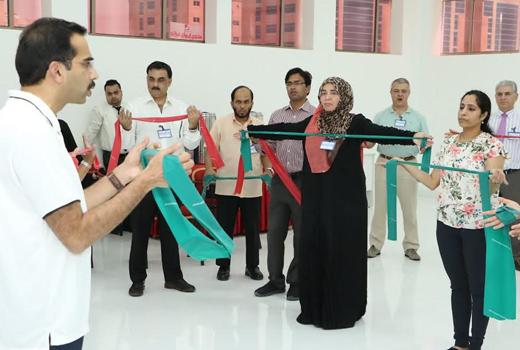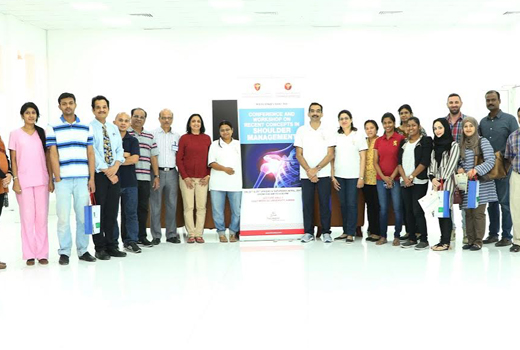 Dr. Avinash Pulate and Dr. Rajesh Garg, orthopedic surgeons from Thumbay Hospital Dubai guided over 100 delegates, including orthopedic specialists and physiotherapists from all over UAE, who participated in the conference and the workshop. Dr. Joban Babhulkar, Dr. Joban Babhulkar, MSK Consultant, Dr. Snehal Deshpande, Senior consultant Physiotherapist, and Mrs. Himanee Pandit, Physiotherapist, AB Healthcare, Pune, India were other faculty who delivered state of the art talks and conducted the workshop.

"We are highly impressed with the facilities available at the Gulf Medical University and Thumbay Hospital Dubai. We would like to have a tie up to conduct regular scientific events at Gulf Medical University, which will include cadaver workshops starting 2018," said Dr. Ashish Babhulkar. "Our interaction with the Chancellor Prof. Hossam Hamdy has been very fruitful and we are looking forward to holistic long term collaboration," he added.

Earlier Dr. Ashish Babhulkar had a meeting with Mr. Akbar Moideen Thumbay, Vice President Healthcare, Thumbay Group UAE and discussed about various possibilities of collaboration including lending expertise to the upcoming Thumbay Rehabilitation Center that is coming up in the university campus in Ajman.
Speaking about the shoulder problems, Dr. Ashish said that they are still not addressed by specialists properly. "It is my endeavor to enhance the skills especially with an emphasis on clinical diagnosis of shoulder diseases," said the doctor who is invited all over the world to train the doctors on shoulder management. "We want not only the orthopedic specialist and physiotherapists to benefit from our training but the patients must benefit from our treatment," added Dr. Ashish.

All the invited faculties were honored by the Chancellor Prof. Hossam Hamdy in the presence of Prof. Manda Venkatramana, Dean College of Medicine GMU.

About OrthoSpine Center, Thumbay Hospital
Ortho Spine, is the center of excellence for spine and orthopedics established by Thumbay Hospital. The Ortho Spine centers offer expert care in the following areas: Total Joints Replacement and Revision, Arthroscopic Surgery, Sports Related Injuries, Pediatric Orthopedics, Orthopedic Fractures and Trauma (Adult & Children) and Spinal Surgeries.


Equipped with trained surgeons, who specialize in orthopedics and spine procedures, the specialized center also offers outpatient services. Orthopedic services including surgical procedures are provided 24 x 7 throughout the year. The Ortho Spine center has expert physicians specializing in the diagnosis and management of spinal disorders- ranging from a simple back sprain to complicated deformities or spine tumors.