Thumbay medical tourism participates in arabian travel market
Mangalore Today News Network
Thumbay, May 2, 2017: Thumbay Medical Tourism participated in the Arabian Travel Market in a big way. We have attracted a lot of interest among the visitors. We understand the changing dynamics of medical tourism and we are learning to adapt, says Mr. Akbar Moideen Thumbay.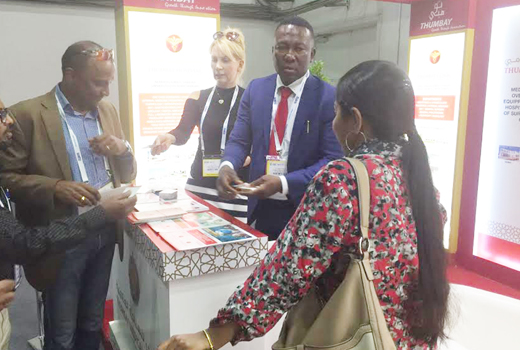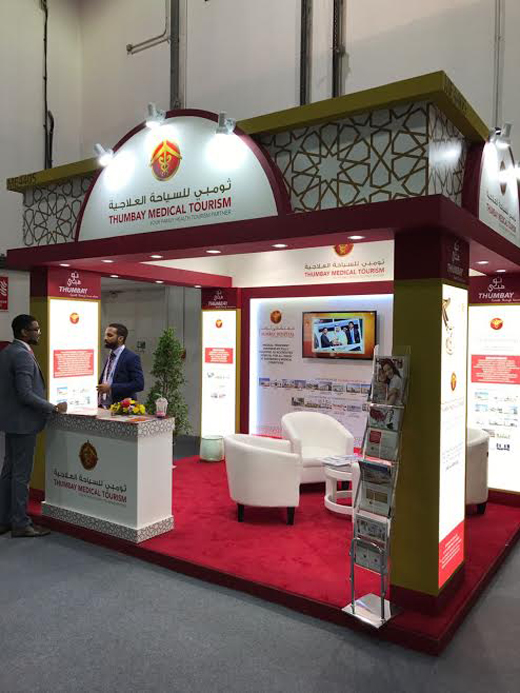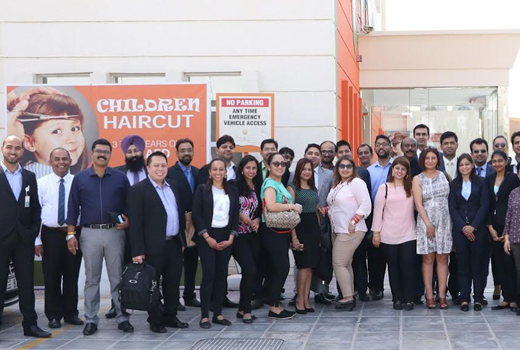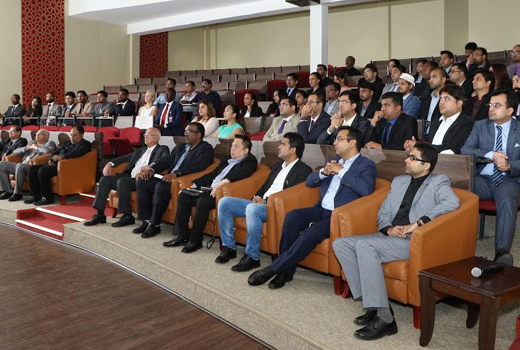 As part of the strategic plans, Thumbay Medical Tourism expects to have about 1000 patients as medical tourists per day in the next 5 - 6 years. It is ambitious but achievable, says an optimistic Thumbay Moideen, Founder President Thumbay Group. Partnership with Satguru Travels will be extended to student recruitment, exploring new business avenues and opportunities in various countries.

Over 47 representatives of Satguru Travel & Tourism from 18 countries visited the Gulf Medical University and Thumbay Hospitals to apprise themselves of the world class facilities and services that are offered by the institution and the academic network of hospitals. They interacted with the academic leadership, hospital management and the Director Thumbay Medical Tourism and their team. The representatives were impressed with the latest technology being used in the hospitals to treat the patients.

Thumbay Hospitals have been pioneers in developing necessary infrastructure to attract medical tourists. We have a department here establishing this, Akbar Moideen said. The International Medical Tourism department of Thumbay Hospitals aims to cater to an extensive number of patients and be known as the preferred hospital for medical tourism in UAE. Currently, Thumbay Hospitals receive inquiries from a wide range of clientele including hospitals, medical practitioners, partnered agents, and various inquiry forwarding websites from across the globe.

Thumbay Hospitals are aligning with the Dubai's Vision 2020 for Medical Tourism. Along with Dubai, the other Emirates of UAE are gearing up to attract more medical tourists in the near future. This would mean increasing patient requirements, higher demand for facilities and larger calls for personalization.

Looking at the current and future trends in Medical Tourism, Thumbay Hospitals has developed enhanced facilities, maintaining highest standards of quality and offering packages with a wide range of personalization options. The medical tourism industry is going through an exciting phase where international and intra-regional activities are taking place within this sector of the health market.

ABOUT THUMBAY MEDICAL TOURISM:
Thumbay Medical Tourism (TMT) is an award-winning initiative of Thumbay Group's Healthcare Division, which has been making significant strides since its launch. TMT focuses on promoting Thumbay Group's ultra-modern healthcare services to the growing number of international patients visiting the UAE, at affordable costs. TMT renders a large portfolio of travel and medical services to medical tourists from all over the world, and also arranges on-demand translator services, accommodation services, customized treatment packages, preferred cuisine, travel arrangements, priority appointments, airport pick up & drop off, etc. Each medical tourist is attended to by a dedicated TMT staff. Most packages also include tourist site visits, dedicated fleet of vehicles and spa & recreational therapies.


Thumbay Medical Tourism's unique features such as patient-centric services, affordable costs, presence throughout the UAE, strong cultural diversity, an impeccable record of zero infection rate, state-of-the-art facilities, negligible waiting times, complementary services attached at all our facilities (Pharmacy, Lab, etc.), the Innovation Centre focused on continuous patient care improvement, and our advanced labs with unbelievable minimal TAT times (less than 5 hours for advanced tests) etc. make them the popular choice of medical tourists.