Thumbay Hospital Ajman Marks World Diabetes Day with Walkathon for Diabetes Awareness
Mangalore Today News Network
Ajman, Nov 14, 2017: Thumbay Hospital – Ajman, the leading academic hospital owned by Thumbay Group's healthcare division, launched a diabetes awareness campaign "Count Your Steps – To Beat Diabetes," on 14th November 2017, at Ajman Marina, Ajman. Organized to mark 'World Diabetes Day', the highlight of the event was walkathon by MOH, Ajman Police, Ajman Municipality dignitaries and school children, emphasizing the importance of physical activity in keeping diabetes at bay.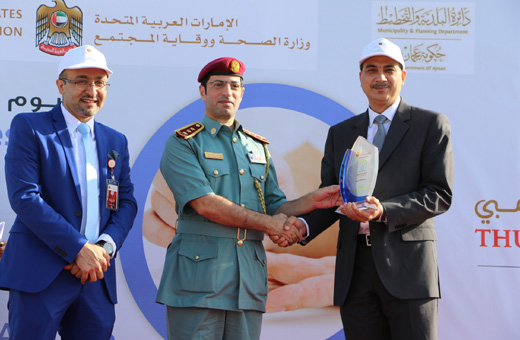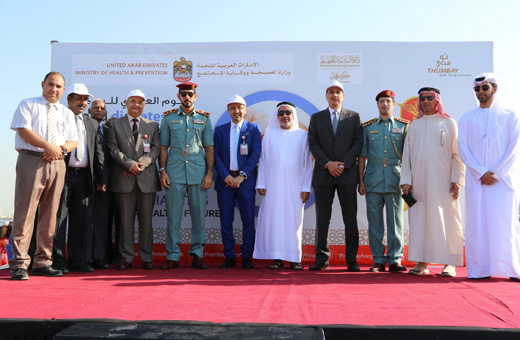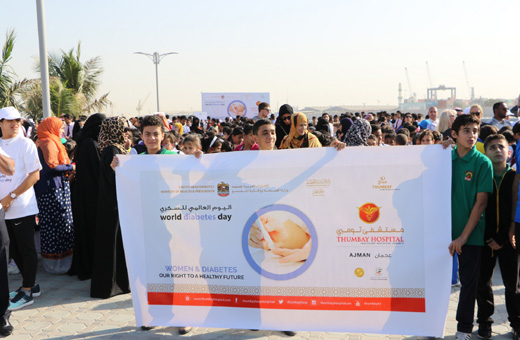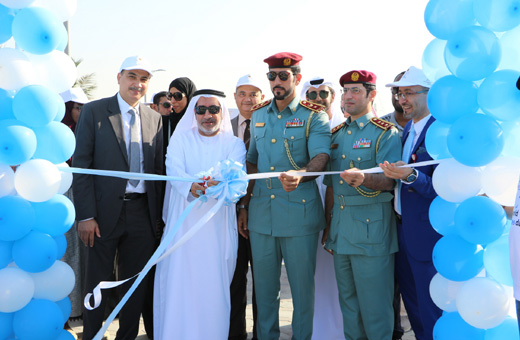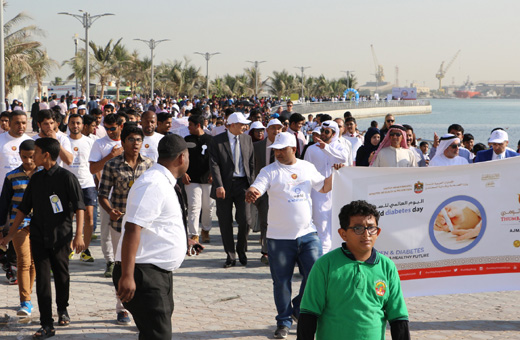 A large number of participants, including students from around 10 schools took part in the walkathon. H.E. Abdul Aziz HussainAlwahedi, Vice Director of Ajman Medical District, Ministry of Health & Prevention – UAE, the chief guest of the event inaugurated the walkathon in the presence of other dignitaries like Lt. Colonel GhaithKhalifa Al Kaabi - Director of Al Nuaimia General Police Station, Dr. Mohamed Kamel El Sayed Ibrahim – Medical Director of Thumbay Hospital Ajman, Mr. Mohammad Abufara – COO of the hospital, and other members of the hospital management.The walkathon was supported by UAE Ministry of Health & Prevention, Municipality & Planning Department – Ajman and Ajman Police.

Mr. Akbar Moideen Thumbay, Vice President of the Healthcare Division of Thumbay Group said that the campaign was organized with the aim of educating the wider public about how they can avoid developing diabetes by leading a healthier lifestyle."Through this program, we aim to create awareness that one positive step towards a healthier lifestyle can make a big difference in your life. Diabetes is fast becoming the biggest health threat in the region and can reduce life expectancy.
However, if managed correctly, many people can go on to lead happy and independent lives without developing these complications.We need to work towards finding ways to keep ourselves active, for a healthier future," he said.

As part of the campaign, Thumbay Hospital - Ajmanorganized a free health checkup camp at the hospital, on 13th and 14th November. Many visitors and patients availed the free blood pressure, blood sugar and BMI tests at the camp and sought advice on healthy lifestyle.Health awareness lectures and corporate health checkup camps are also part of the campaign.

About Thumbay Group's Healthcare Division
The Thumbay network of academic hospitals is now the largest network of private academic hospitals in the Middle East, treating patients from around 175 nationalities. It is also one of the biggest JCI-accredited private academic hospital networks in the region. Thumbay Group's healthcare division also operates a chain of family clinics (Thumbay Clinic) and multispecialty day care hospitals (Thumbay Hospital Day Care) in the UAE as well as diagnostic labs (Thumbay Labs) and pharmacies (Thumbay Pharmacy) in the UAE and India. The hospitals and clinics are presently located at Dubai, Ajman, Sharjah, Fujairah, Ras Al Khaimah and Umm Al Quwain in the U.A.E. and in Hyderabad—India. Thumbay Medical Tourism, which promotes Thumbay Group's ultra-modern healthcare services to international patients, is tied-up with 87 countries through representative offices. The Thumbay academic hospital network will have a total of 1000 beds in the UAE, 1500 beds in India and 750 beds elsewhere in the Gulf and Africa by 2022, taking the total number of hospitals to 15 worldwide.