Thumbay Group Wins Multiple Honors at the MENA HR Excellence Awards
Mangalore Today News Network
Dubai, May 31, 2016 : Thumbay Group bags the award for third place in the 'Employer of the Year' private sector category, while Mr. SurajPadmanabhan, Manager – Talent Acquisition, wins the 'HR Professional of the Year' award for the private sector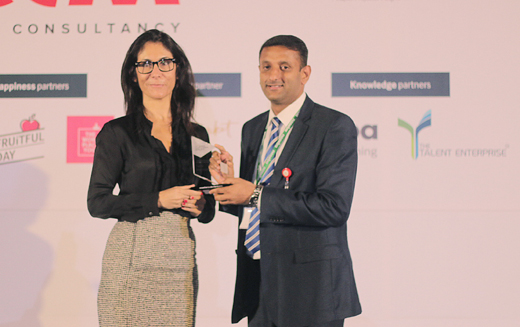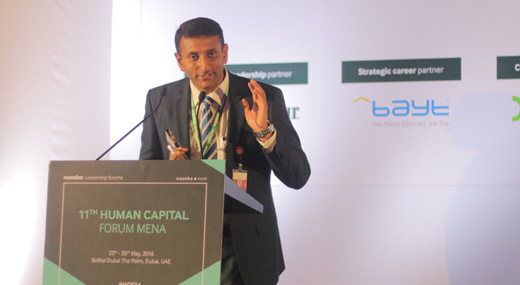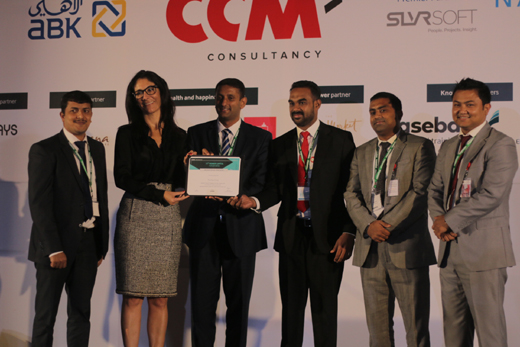 Thumbay Group, the international business conglomerate headquartered in DIFC-Dubai won two major honors at the MENA HR Excellence Awards, held as part of the 11th Human Capital Forum MENA, held atSofitel The Palm – Dubai, on Thursday, 26th May 2016. The event wasorganized by Naseba, an international expert on business leadership and professional training.

Thumbay Group won the third place in the 'Employer of the Year - Private Sector, while Mr. SurajPadmanabhan, Manager – Talent Acquisition of the group won the 'HR Professional of the Year - Private Sector' award for his exceptional leadership within the HR department at Thumbay Group and for his efforts in ensuring consistently high quality of the group's workforce.

Receiving the award from Ms. Sophie Le Ray - CEO of NasebaGroup, Mr. SurajPadmanabhan said thatThumbay Group follows a unique model of talent management which not only makes it a highly sought-after employer, but also ensures that its workforce meets the highest standards. "I take this opportunity to thank the Founder President of Thumbay Group, Mr. ThumbayMoideen, for encouraging and supporting my initiatives," he added.

The summit connected HR Professionals from leading organizations in the Middle East and North Africa region. Leading HR professionals and organizations were awarded and recognized for excellence for their achievement in the past 12 months. Other Winners in different categories included Etisalat, UAE Telecommunications Regulatory Authority, Al Ahli Bank of Kuwait, Royal Saudi Air Force, National Bank of Fujairah, Zain Jordan, Al Nahdi Medical Company, Abu Dhabi Islamic Bank and Banque Saudi Fransi.

Thumbay Group had won the "Best Talent Management Practice" award at the MENA HR Excellence Awardsin 2014 and 2015, for setting standard for innovation and strategy in Talent Management.Founded by Mr. ThumbayMoideen in 1998, Thumbay Group is an international business conglomerate headquartered in DIFC - Dubai. The Group has successfully diversified into 16 different sectors in a span of just 18 years. Presently employing over 4000 people, ThumbayGroup's workforce is expected to number over 6000 with the completion of ongoing projects in the next two years, and around 15,000 by the year 2020.