Thumbay Clinic Honored as 'Distinguished Private Medical Facility of Umm Al Quwain'
Mangalore Today News Network
Thumbay, Jan 3, 2017: Thumbay Clinic - Umm Al Quwain, part of the network of family clinics operated by the healthcare division of Thumbay Group, has been named the 'Distinguished Private Medical Facility' by the Ministry of Health, Umm Al Quwain Medical District.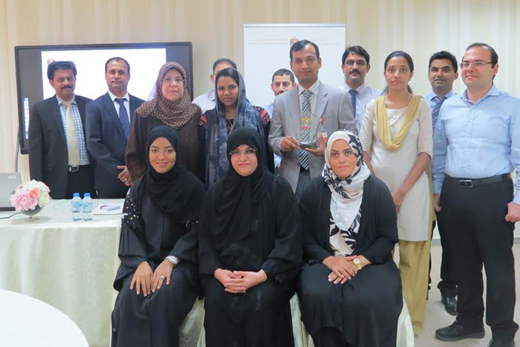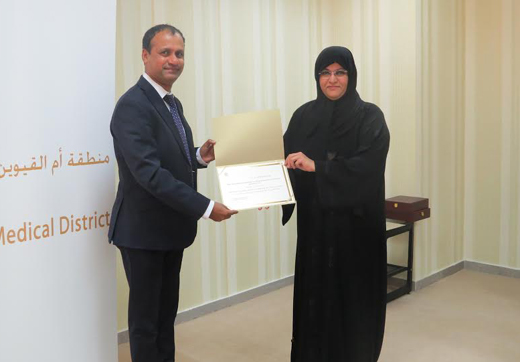 The clinic was chosen for the award on the basis of a detailed evaluation on multiple criteria such as standards of patient care, the premises, treatment facilities, parking space availability, use of information technology, etc.

The award was presented at a special function held on Tuesday, 27th December 2017 at the office of Umm Al Quwain Medical District. SheikhaFatmabint Abdullah Al Qasimi, Director of Umm Al Quwain Medical District was the chief guest of the function. Dr. SadashivBangera, Assistant Administrative Director of Thumbay Clinic received the award from Dr. AmalHumaid Al Suwaidi, Director of Preventive Medicine, Umm Al Quwain.

Expressing his delight on the recognition accorded to Thumbay Clinic, Mr. Akbar MoideenThumbay, vice president of the healthcare division of Thumbay Group said that the Thumbay Clinic network was committed to high standards of patient-care and healthcare service delivery. "Our hospitals and clinics have been gaining a lot of popularity due to the emphasis we place on patient care and convenience as well as operational standards," he added.

Opened in July 2015, Thumbay Clinic – Umm Al Quwain focuses primarily on personalized services, convenience and affordability. The clinic has various departments including Obstetrics &Gynaecology, Paediatrics, General Surgery, Dermatology, Internal Medicine, General Medicine and Radiology, and offers laboratory services. Highly qualified specialists are in place to treat the patients. An outlet of Thumbay Pharmacy, offering the complete range of medical equipment and rehabilitation care products is located next to the clinic.

Thumbay Clinics are located at Ajman, Sharjah, Dubai, Ras Al Khaimah and Umm Al Quwain, and offer services ranging from the latest medical procedures and diagnostics to a plethora of outpatient services and tests across dozens of medical specialties. Thumbay Clinics offer premium facilities that make them one of the finest community health care providers.

All major insurance companies are honored at all Thumbay Clinics. The network of Thumbay teaching hospitals and clinics are affiliated to Gulf Medical University (GMU) - Ajman and also offer teaching and training facilities to GMU students. Thumbay Hospitals are presently operational at Dubai, Ajman, Sharjah, Fujairah and Hyderabad (India).