Thumbay Clinic ELITE and Thumbay Pharmacy Inaugurated in Jumeirah-Dubai
Mangalore Today News Network
Dec 28 2017: The ELITE clinic and pharmacy outlets were inaugurated by H.H. Sheikh Mohammed Bin Maktoum Bin Juma Al Maktoum - Chairman, MBM Group, Dubai The Healthcare Division of Dubai-based international conglomerate Thumbay Group, formally opened a new clinic and pharmacy in Jumeirah, Dubai, the latest additions to its healthcare facilities in the country, on Wednesday, 27th December 2017.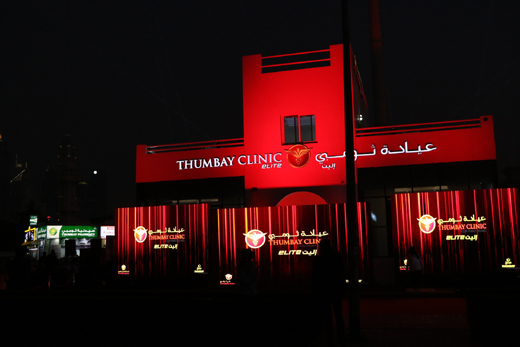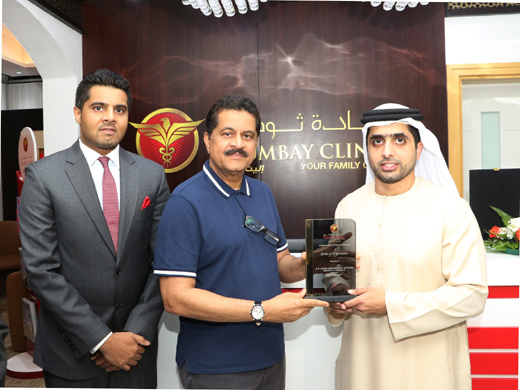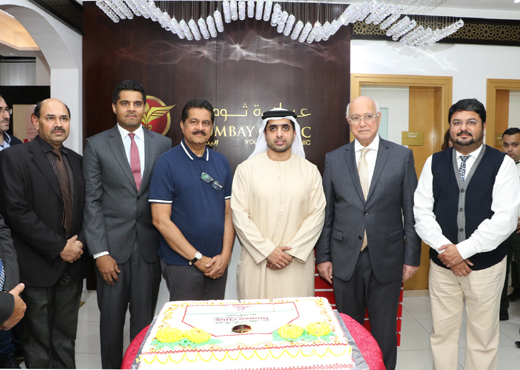 The new facilities, Thumbay Clinic ELITE and the adjoining Thumbay Pharmacy ELITE were inaugurated by H.H. Sheikh Mohammed Bin Maktoum Bin Juma Al Maktoum - Chairman, MBM Group, Dubai, in the presence of Dr. Thumbay Moideen, Founder President of Thumbay Group, Mr. Akbar Moideen Thumbay, Vice President of the Healthcare Division of Thumbay Group and other members of Thumbay Group Board.

After the official inauguration, H.H. Sheikh Mohammed Bin Maktoum Bin Juma Al Maktoum toured the clinic and pharmacy and received a detailed summary of the innovative services they would provide the patients. He commended Thumbay Group's efforts to deliver high quality healthcare services and the Group's constant efforts toexpand the Thumbay network of academic hospitals, multispecialty day care hospitals, specialized family clinics, diagnostic labs and modern pharmacies across the UAE.

Dr. Thumbay Moideen said that the new ELITE clinic and pharmacy were part of Thumbay Group's global expansion plans, aiming to scale up the businesses at least ten times, establishing global presence and increasing the employee strength to 25,000 in the next 4-5 years. "Thumbay Group is pursuing our strategic vision plan, according to which the Thumbay academic hospital network will have a total of 1000 beds in the UAE, 1500 beds in India and 750 beds elsewhere in the Gulf and Africa by 2022, taking the total number of hospitals to 15 worldwide," he said, elaborating on the plans for the healthcare division, adding, "these are in addition to upcoming clinics, day care hospitals, labs and pharmacies at various locations."

Thumbay Clinic ELITE offers combines top comprehensive care units with quality services in an unrivaled atmosphere of comfort and luxury. Specialist doctors are available in the following departments: Obstetrics and Gynecology, Pediatrics, Internal Medicine, General Medicine, Dental and Laboratory Services. All major insurance cards are accepted at the clinic. It also houses the newly opened Thumbay Pharmacy Elite.

Located in Jumeirah, the new Thumbay Clinic ELITE is easily accessible from anywhere in Dubai and neighboring Emirates. It is equipped with cutting-edge equipment and its interior designs and healthy environment make it effortless for patients to receive high quality treatment and enjoy easy access to professional care. It also features the premium, fast-track 'Marhaba' services, reducing waiting times and greatly enhancing patient convenience.

"On the one hand, the 'Marhaba' service offers patients quick personalized assistance, a welcome drink, patient registration, booking, billing, blood sampling, medical supplies, medical reports, professional and reliable sick leave certificates and many other services. On the other hand, Thumbay Pharmacy ELITE, which is adjacent to the clinic, has a full range of medical equipment and rehabilitation products. Its services are provided in an unrivaled atmosphere of comfort and luxury," said Mr. Akbar Moideen Thumbay, describing the new facilities. "Located in close proximity to the prestigious residential areas of City Walk, Jumeirah and Satwa, we are confident that Thumbay Clinic ELITE will be a preferred destination for quality healthcare delivered in an elite setup," he added.

Thumbay Pharmacy ELITE has a designated patient waiting area so patients can rest while pharmacists fill their prescriptions. As soon as an order is ready to pick up, pharmacists will bring it to the seated patients and explain how to use it. This system offers pharmacists enough time to prepare prescriptions and more time to discuss medicine details with patients and advise them on using them.

About Thumbay Group's Healthcare Division

The Thumbay network of academic hospitals is now the largest network of private academic hospitals in the Middle East, treating patients from around 175 nationalities. It is also one of the biggest JCI-accredited private academic hospital networks in the region. Thumbay Group's healthcare division also operates a chain of family clinics (Thumbay Clinic) and multispecialty day care hospitals (Thumbay Hospital Day Care) in the UAE as well as diagnostic labs (Thumbay Labs) and pharmacies (Thumbay Pharmacy) in the UAE and India. The hospitals and clinics are presently located at Dubai, Ajman, Sharjah, Fujairah, Ras Al Khaimah and Umm Al Quwain in the U.A.E. and in Hyderabad—India. Thumbay Medical Tourism, which promotes Thumbay Group's ultra-modern healthcare services to international patients, is tied-up with 87 countries through representative offices.

Established by the Founder President Dr. Thumbay Moideen in 1998, today Thumbay Group is a diversified international business conglomerate with presence across 20 sectors of business including Education, Healthcare, Medical Research, Diagnostics, Retail Pharmacy, Health Communications, Retail Opticals, Wellness, Nutrition Stores, Hospitality, Real Estate, Publishing, Technology, Media, Events, Medical Tourism, Trading and Marketing & Distribution.