Saudi Arabian Cultural Attache Visits Gulf Medical University
Mangalore Today News Network
Saudi Arabian, Aug 1,2017: A Saudi Arabian delegation led by His Excellency Musad Bin Ahmed Al-Jarrah, Cultural Attache, Consulate of the Kindom of Saudi Arabia was accorded a warm welcome at the Gulf Medical University (GMU), Ajman, UAE on Monday, 31st July 2017. The guests were received at the university by the academic team led by the Chancellor Prof. Hossam Hamdy and the Provost and Deans.
The vision, mission and strategic directions of GMU were presented before the delegates. They also toured the educational and research facilities in the campus, including the different ongoing projects of the hospitals and medical centers coming up within the campus.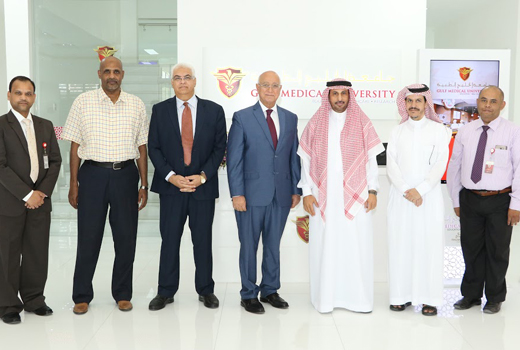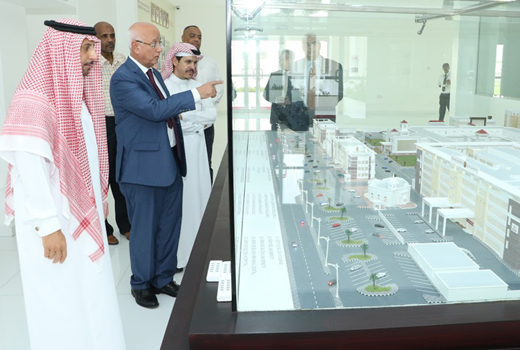 The delegation commended GMU for its state-of-the-art teaching and training facilities and equipment. They were impressed with the facilities of GMU, the quality of the academic curriculum imparted and the emphasis on innovation and research. The delegates also appreciated GMU's efforts to establish a full-fledged Academic Health System; a first in the private sector of the region.

The two sides discussed the prospect of collaboration between the Ministry of Education of Saudi Arabia and Gulf Medical University, which would enable more students from the country to pursue medical education in the different colleges under GMU. The visiting delegation also sought opportunities for greater cooperation with GMU in terms of student and faculty exchanges. His Excellency Musad Bin Ahmed Al-Jarrah expressed his appreciation of GMU's role in contributing young Saudi Arabian graduates to the country's healthcare sector, evident from the large number of GMU graduates presently occupying high positions in the field.

Prof. Hossam Hamdy welcomed the suggestions put forth by His Excellency, and expressed GMU's keenness for exploring more areas of cooperation with Universities of the Kingdom of Saudi Arabia. The visit concluded with the Chancellor thanking the delegation for their visit.

About Gulf Medical University

Owned and operated by Dubai-based diversified international business conglomerate Thumbay Group, the Gulf Medical University (GMU), Ajman was founded by the group's Founder President Mr. Thumbay Moideen, in 1998. GMU is today a preferred-choice for medical education to students of 75 nationalities, and employs faculty and staff from over 25 countries. GMU's courses include Medicine, Dentistry, Pharmacy, Nursing, Physiotherapy, Laboratory Technologist, Anesthesia & Surgical Technologist, Imaging Technologist, Public Health and the Transnational Collaboration – ADCPS. Thumbay Group's network of academic hospitals (Thumbay Hospital), multispecialty daycare centers (Thumbay Hospital Day Care), clinics (Thumbay Clinics), pharmacies (Thumbay Pharmacy), diagnostic labs (Thumbay Labs) etc., provide training facilities for GMU students.