New Royal King Farwaniya emerge champion in ISF Trophy
Mangalore Today News Network
Media Release

Kuwait, Jan 9 2018: New Royal King Farwaniya won the champion's trophy at the ISF Trophy cricket tournament organized by Indian Social Forum (ISF) here on January 5 at Sharq Grounds.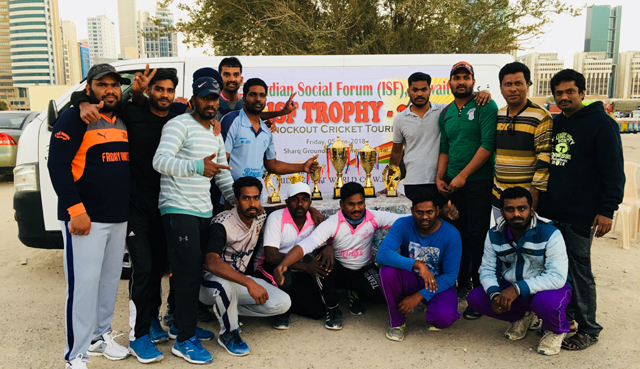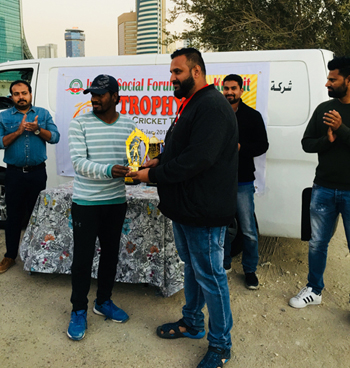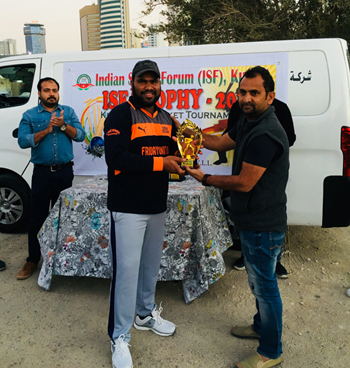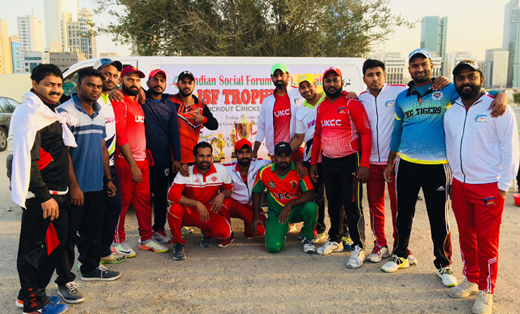 The day long tournament was formally inaugurated by Karnataka junior javelin champion Mohammad Ashraf at 7 am. The event concluded at 5 pm. As many as 16 teams took part in the tournament that was held on a knock-out basis.

The final match was reduced to four overs due to fading light in which New Royal Kings Farwaniya defeated UKCC by six runs. New Royal Kings Farwaniya won the toss and elected to bat first. They scored 26 runs in four overs. UKCC failed to sustain the pressure and wilted under it as they lost two important wickets in the beginning. Their reply culminated at 20 runs.

New Royal King Farwaniya emerged as the winners of the maiden ISF trophy and the UKCC (United Kuwait Cricket Club) took home runner-up trophy.

Abdul Razak, manager, Badr Al Samaa Medical Center and Mustafa, ISF Kerala chapter president presented winner and runner-up trophies. The man of the match award was won by Farooq of Team Royal King Farwaniya. The award was presented by Amith Furtado.

The man of the series was won by Arif of UKCC for the overall best performance. Ranjith of Team Royal king Farwaniya was declared as the best batsman of the tournament. Best bowler award went to Sathish of Team Royal king Farwaniya. The awards were presented to these individuals by Amith, Adil and Sharan respectively.

The tournament was sponsored by Middle East World Co WLL and co-sponsored by Badr Al Samaa Medical Center, Alex D'Souza, cricket enthusiastic, Amit Furtado, owner of Friends Kuwait Cricket Team and Waseem, owner of UKCC cricket team.