More than 2,000 Indian workers stuck in Saudi Arabia seek Modi, Sushma's help
Mangalore Today News Network
Saudi Arabia , Aug 23,2016: Over 2,000 Indian workers are awaiting release after being jailed in Jeddah, Saudi Arabia for over a month. Despite several representations before the Indian Embassy in Saudi Arabia, there has been no respite for the stranded labourers.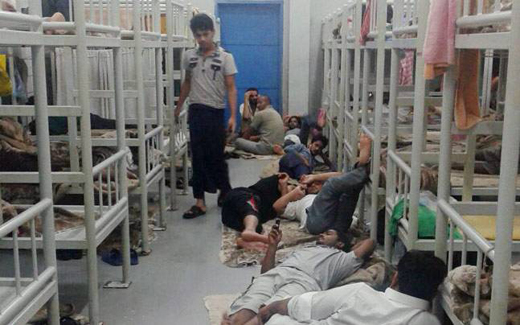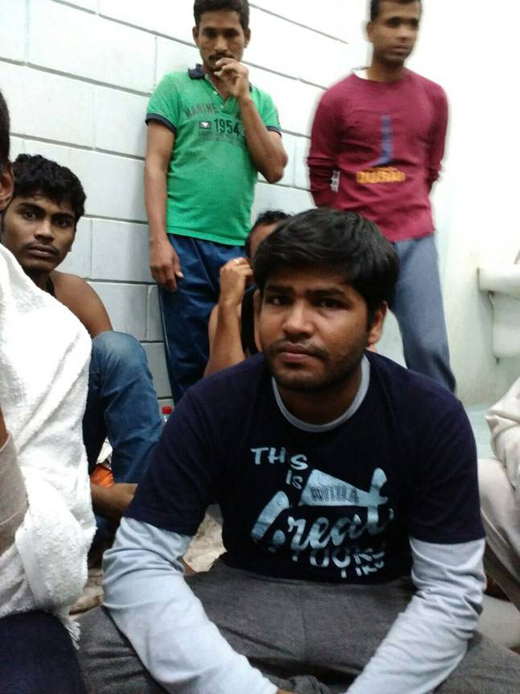 The issue came to light after few of the labourers shared a WhatsApp video with India Today. In the video they have appealed to the Prime Minister and the Minister of External Affairs Sushma Swaraj for their safe release.

The labourers said that their previous employer did not pay them salaries for past few months forcing them to take up work with other companies. One of them said that the police raided the company site and rounded up all of them.

SLAPPED A FINE OF RS 1.80 LAKH

According to them the police said that they have been penalised for a sum of 10,000 Riyals which is equivalent to Rs 1.80 lakh. The labourers were fined as they left the previous company without collecting their passports. According to the norms, the labourers will only be allowed to leave for their countries after they pay the fine.

Mohammad Ibrahim a native of Uttar Pradesh's Saharanpur and Sukhdeep Singh from Hoshiyarpur of Punjab told India Today that they had approached the Indian Embassy. However, they did not get any help from the embassy.


LABOURERS JAILED IN SQUALID BARRACKS

The labourers are presently kept at barrack 79 of the prison in Jeddah. They said that several other labourers are being kept at different barracks in the prison. One of them said that while a barrack has a capacity of about 64 people, the authorities crammed over 140 persons in a barrack.

They told India Today that the jail authorities told them that they will not be released even if the Indian Embassy intervenes. However, the labourers who shared their ordeal through the video are pinning hope on Indian government's intervention.
Courtesy: indiatoday.intoday.in