Mangalurean Harold D'Souza delivered a heart touching talk at dubai
Manglore Today News Network
Dubai, Jan 25, 2020: Ivan A. Fernandes, Chairman of Kanara Entrepreneurs Ltd (KEL) extended a warm welcome to Harold Henry D'Souza at India Club,Dubai on January 22, 2020 to share his journey from slavery to success.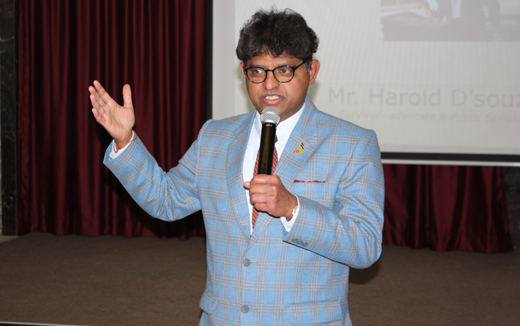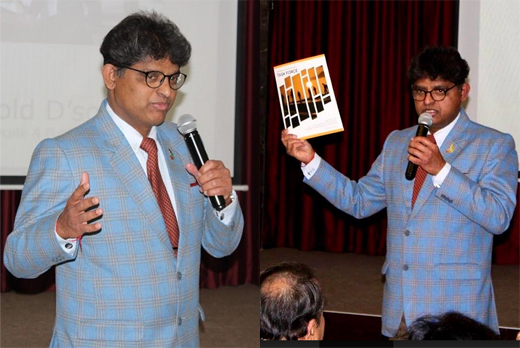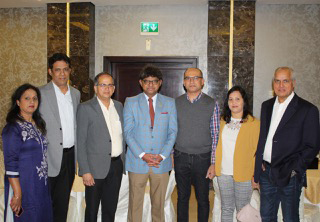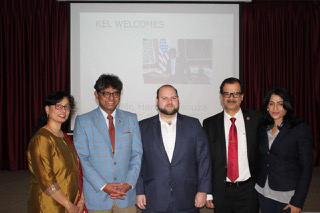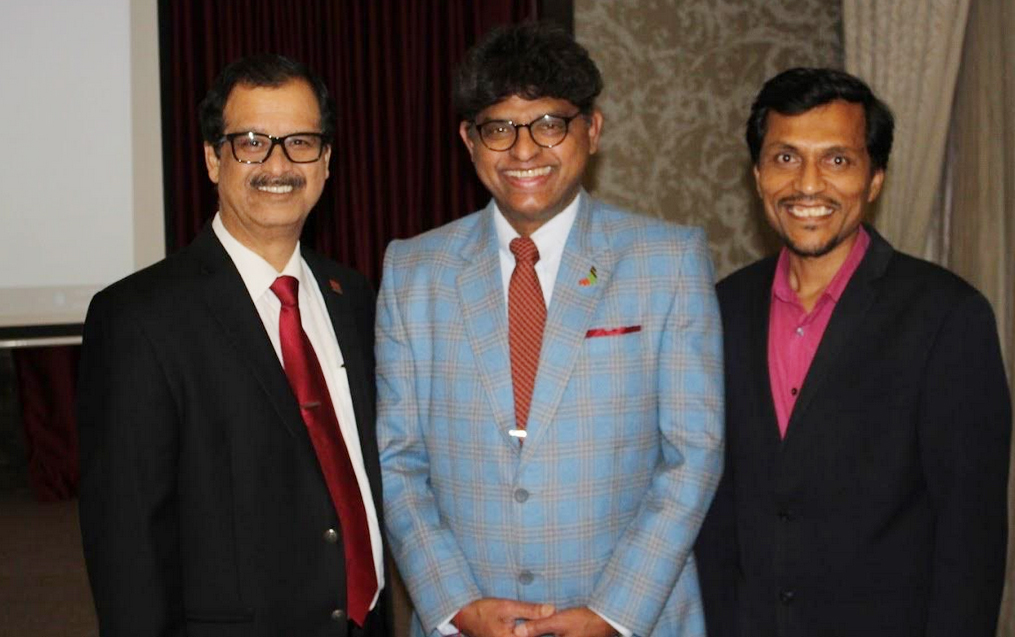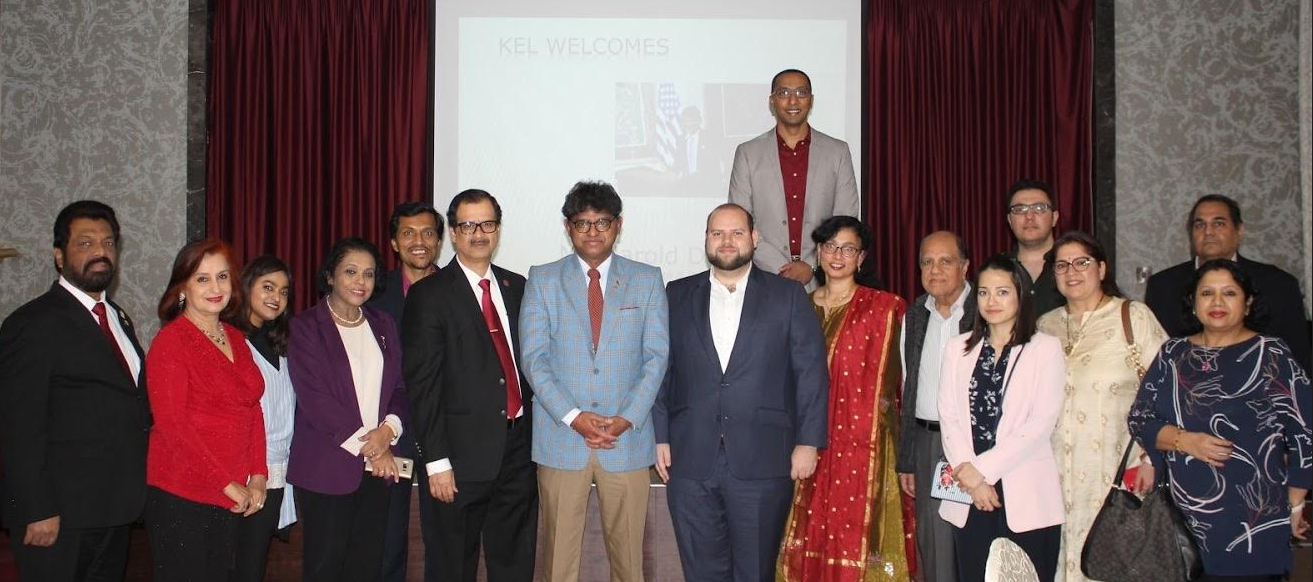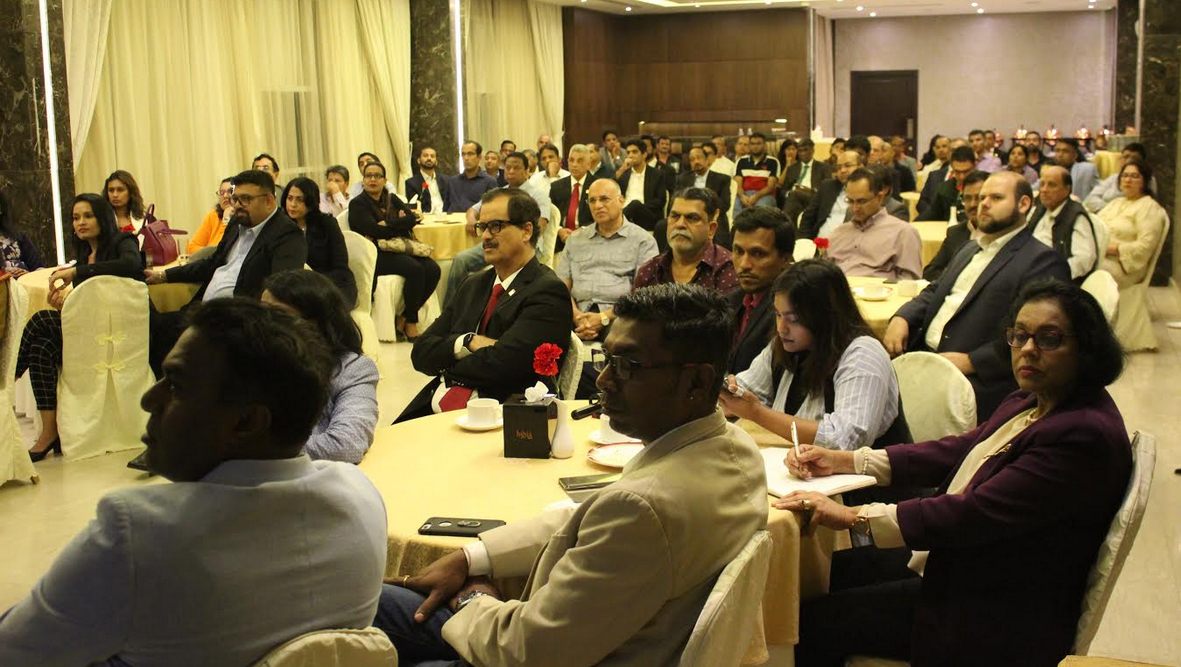 In the beginning of the presentation Harold D'Souza thanked dignitary Dillon M. Clancy, from the office of Consulate General of the United States of America, Dubai for paying his homage to the Indian Community.

It was an exceptional evening filled with emotions as the entire audience were flabbergasted listening to this common man from Bajpe speak his traumatizing experience in turning obstacles into opportunities by his resilience, determination, and faith in God. The 'Utsav' conference hall at India Club was filled to capacity with delegates holding their breath, shocked, moved to tears and there was pin drop silence as Harold D'Souza narrated his journey to happiness in the United States of America.

This phenomenal event was organized by Ivan Fernandes, Promoter and Managing Director at Regent Technologies Limited to create awareness on human labor trafficking and debt bondage. Ivan said; "Thank you Harold for sharing your heart-breaking life experiences with us here in Dubai. Good to know your family and your passion and commitment to support other victims of human trafficking".

Harold D'Souza said, this is just the tip of the iceberg. He advised the community members not to pay agents and enter the United States of America illegally. He shared numerous examples on how he is working with victims in America and educating community members in India to prevent, empower, and protect them from this horrendous epidemic. Harold reflected three things to take away from his presentation; be happy, be empowered, and be thankful.

Sunita Nazareth, from Ajman shared; "It was a wonderful experience to watch you speaking in front of so many audiences. I never knew about your tragic experience. I was almost into tears when I heard all those things. You are really bold, and god wanted you to survive for those who are in need".

Harold D'Souza is working on starting a "Manaav Shoshan Hotline Number" project in India. He shared with the audience, every time he enters the White House, he prays to God reminding him that he is representing the victims and survivors globally.

Harold proudly proclaims that his father Henry D'Souza, who in 1957 slept on the platform at Dabhoi, Gujarat railway station,has been his true inspiration in life.