KCF Celebrate 70th Independence Day at Madina
Mangalore Today News Network
Saudi Arabia, Aug 15, 2016: Madina Aug 15, 2016: Hajj pilgrims and workers of NRI organization KCF celebrated 70th Independence Day at Masjidul Nabhavi in Madina today August 15, Monday.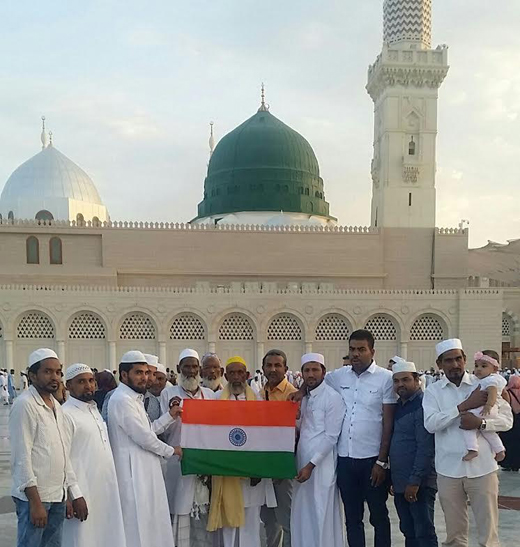 Addressing on the occasion KCF Madina Zonal President Farooq Naeem said that, India got independence after 90 year long struggle where Hindus, Muslims and Christians cohesively fought against the British.

Incase British were ruling today then entire country would be dominated by British and sign boards were seen in front of clubs which would carry words like "Indians and dogs are not allowed" and be like slave under them he added.

He also remembered soldiers and ancestors who sacrificed their lives for the sake of Independence.

KCF Madina Zonal relief Chairman Tajuddin Sullia, KCF Madina Zonal Media Convener Razaq Ullal, KCF Madina sector treasurer Iqbal Kuppepadav, Hakeem Bolar and others were present.