Industry experts highlight "innovations in health insurance delivery"
Mangalore Today News Network
Dubai, UAE – November 17, 2016: Dubai has the potential to become one of the most mature healthcare insurance delivery hub with improved access and increasing quality of health insurance systems, according to delegates that gathered at the 3rd Annual Health Insurance Conference.

Hosted by Gulf Medical University (GMU), which is owned and run by Thumbay Group, in association with Aafia Medical Billing Services at the RafflesHotel, Dubai on Thursday, November 17, 2016, the event was presided by chief guest His Excellency Sheikh Mohammed MaktoumJuma Al Maktoum, Chairman of MBM Groups and attended by respected industry leaders and policy makers representing the government, and healthcare industry-insurance providers and hospitals.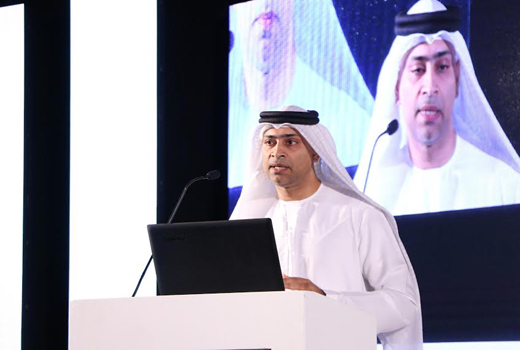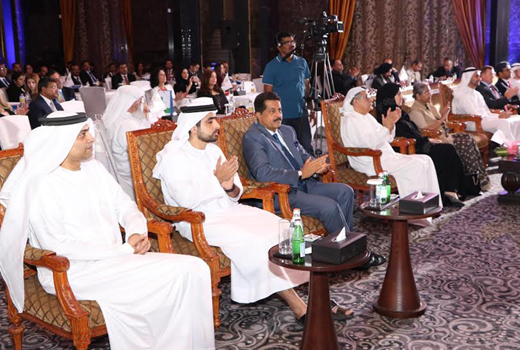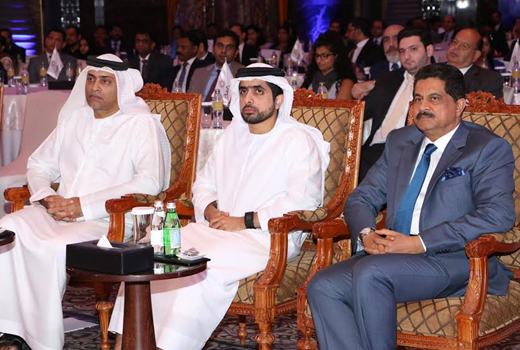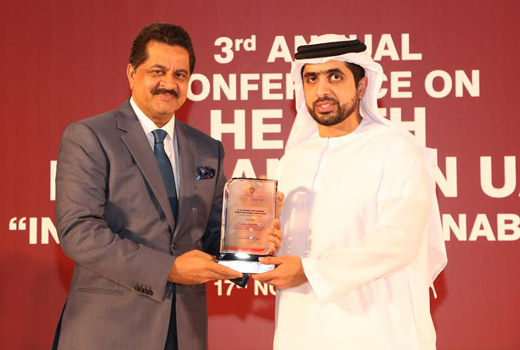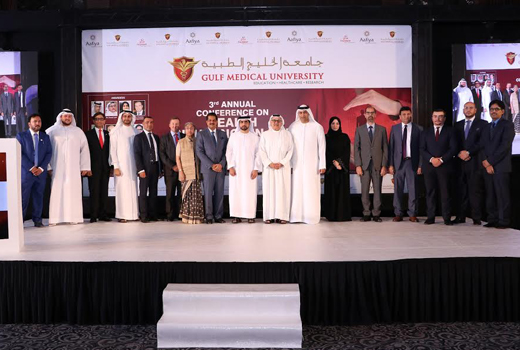 Mr. Thumbay Moideen, Founder President and Chairman of the Board of Governors of GMU was the guest of honour of the conference. "Mandatory health insurance has proven to be an effective way of achievingthe government's aim of ensuing healthcare for all. The increased demand forhealthcare facilities will necessitate setting up new healthcare centers, as well as improving existing ways of healthcare delivery. This will mean more investments and greater innovation in the healthcaresector," noted Mr. Moideen.

With healthcare becoming a key contributing sector in the economy, health insurance has fast become a major class in Dubai's market. Themed innovation and sustainability, the conference addressed the tremendous opportunities as well as challenges that await Dubai ahead of the final systemic

implementation of the mandatory health insurance, ensuring the standards of healthcare service and health insurance meet rising expectations of the public and policyholders, the way forward of the medical tourism insurance and how consumer experience can be improved in medical takaful.


Delivering the keynote address on 'the requirement of innovationin health insurance sector,' Dr. Haidar Al Yousuf - Director, Health Funding of DHA said, "Today's National Conference on Health Insurance is an important platform for bringing us all together as stakeholders to chart out the best way to help Dubai meet its healthcare and insurance vision of 2020. Product innovations combining financing strategies and managed care and advice are imperative to meet the present day challenges facing the healthcare insurance sector. To ensure cost-effectiveness and sustainability, health insurance has to engage customers and minimize supply-side shortcomings, in addition to allowing value-based pricing."

Further, he stressed on the emerging innovations in the delivery of health insurance, "New approaches to the delivery of care are abound. For government initiatives to succeed, it is vital that the authorities, academia, insurance sector and healthcare institutions collaborate effectively, with the customer at the heart of all strategic efforts," he added.
The third Annual Health Insurance conference brought together some of the most influential leaders in the sector- Dr. Haidar Al Yousuf (Director, Health Funding, DHA), Mr. FareedLutfi (Secretary General – Emirates Insurance Association), Dr. Layla Al Marzouqi (Director Health Regulation Department – DHA), Mr. Christian Gregorowicz (CEO, Nextcare), Dr. Abdul Zahra A. Ali (CEO, National General Insurance), Dr. Saif Al Jaibeji (Regional CEO United Insurance), Mr. Wael Al Sharif (CEO, Takaful Emarat), Mr. Rajesh Sethi (CEO, Noor Takaful), Mr. Shaun Brook, CEO Bessie RE Middle East and Mr. Ali Zaidi (General Manager, Aafiya Medical Billing Services LLC).
In a closing ceremony, graduates of the 'Insurance Billing' course conducted by the Center for Continuing Education and Community Outreach (CCECO), GMU,also received their certificates from the chief guest.

About Gulf Medical University:
The Gulf Medical University (GMU), owned and operated by Thumbay Group headquartered in DIFC (Dubai), is presently the most sought-after private medical university in the UAE. It is the first private medical university in UAE catering to all nationalities admitting students of both genders, presently having students from over 73 nationalities, and faculty and staff from 22 nations. GMU offers a range of courses including MBBS, BPT, DMD, PharmD and Masters Programs in Clinical Pathology, Public Health, and Toxicology. GMU is first in the region to launch unique programs like Masters in Human Reproductive Biology, Bachelor of Biomedical Sciences and Masters in Physical Therapy.


GMU's campus is the venue of both of its dedicated research centres: Centre for Advanced Biomedical Research and Innovation (CABRI), that forms the hub of the biggest laboratory chain in UAE with four full-fledged laboratories and sample collection centers across the various Emirates and the Center for Advanced Simulation in Healthcare (CASH), a multidisciplinary educational facility integrating simulation as an educational tool for providing a state-of-the-art, safe learning environment that promotes professional development. Center for Advanced Simulation in Healthcare is a member of various International Simulation associations and organizations like Society in Europe for Simulation Applied to Medicine (SESAM), Denmark, Australian Society for Simulation in Healthcare (ASSH), Association of standardized patient education (ASPE), Society for Simulation in Healthcare (SSH), Canadian Network for Simulation in Healthcare (CNSH), and Association for Simulated Practice in Healthcare (ASPiH) United Kingdom.

For media enquiries, please contact:
Samar Manzar
samar@promotions.thumbay.com
+971557715643