ISC Throwball Championship 2020 held in Dubai
Media Release
Dubai, Feb 17, 2020: Coastal Friends Dubai men's and ladies team respectively won the prestigious ISC Throwball Championship 2020 held recently.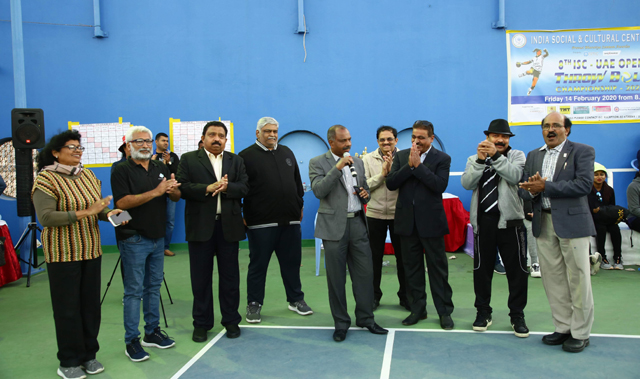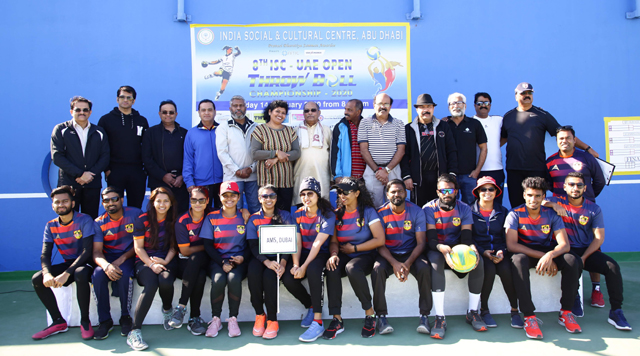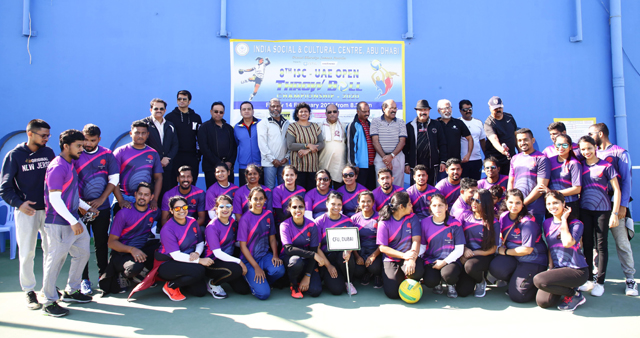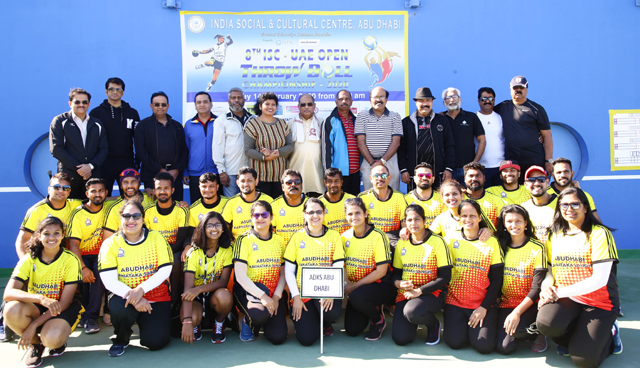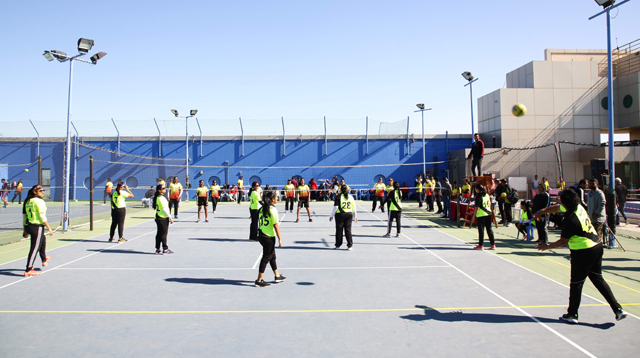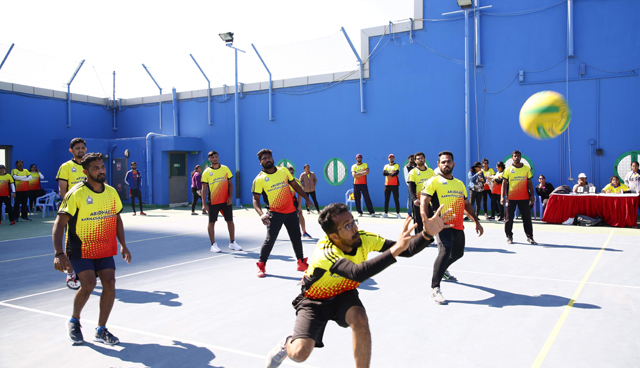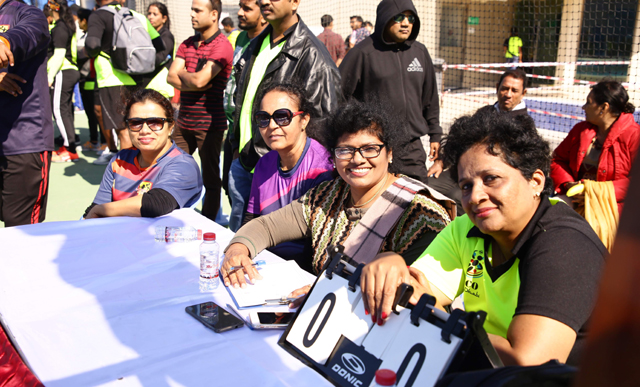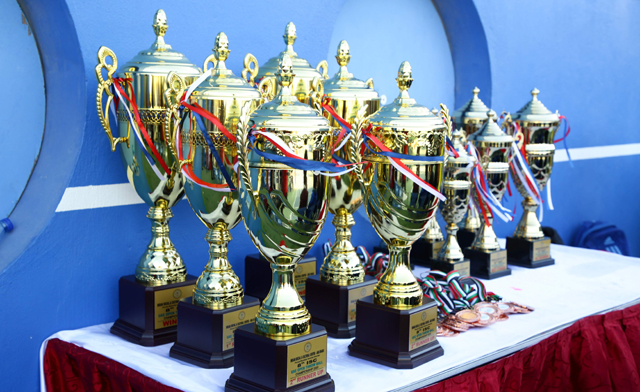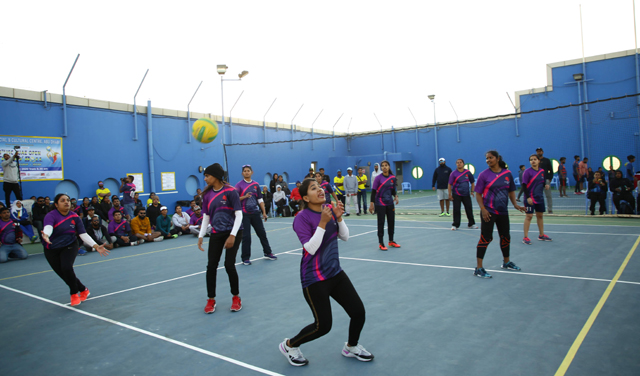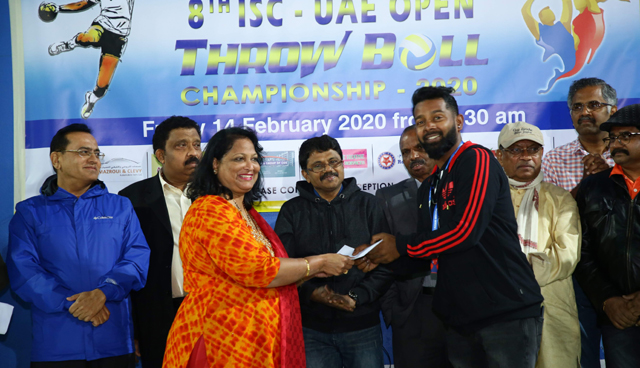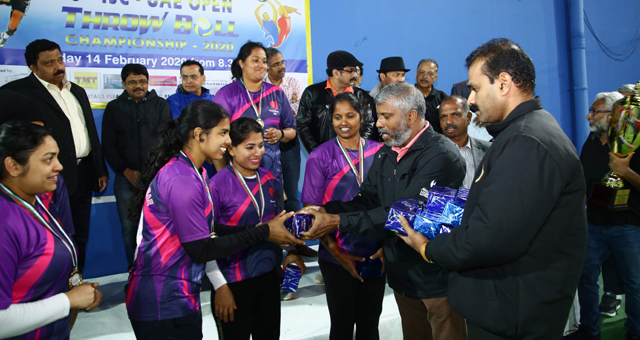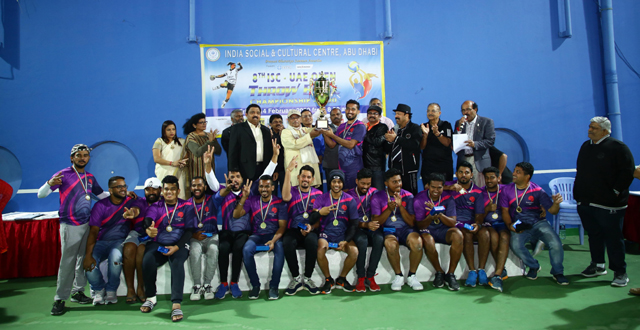 Sarvotham Shetty, tournament coordinator welcomed the gathering and invited ISC Managing Committee, along with Mohd Younus, event organiser, Kirthi Kumar, Hilda D'Sousa and Chetana Prabhu to the dais.

The main sponsors of the event were Leo Rodrigues managing director of Al Mazroui and Clevy Automobiles, SajanShetty of TMT Group, Sundar Shetty of Nihal Group of Hotels, Jayaram Rai CEO of Bin Fardan Group, Sujatha Elanchezian of Grand Balaji Flowers, Suresh Babu managing director of Prime Air condition LLC, George Varghese managing director of Road Star Rent A Car, Hilda D'Souza of Reliable Home Cleaning Services.

The event started by observing one-minute silence prayer in the memory or our CRPF Heroes who sacrificed their lives on the same day a year ago at Pulwama in Jammu and Kashmir.

After the welcome speech by the ISC President, general secretary and the sports secretary the national anthems of UAE and India were sung followed by formal oath-taking ceremony after which the ISC President D Natarajan declared the tournament open by throwing the first ball across the net.

Following teams participated in the tournament:

Abu Dhabi Karnataka Sangha(ADKS)
ACME Mangalore Strikers
Bunts Dubai
Coastal Friends
KCO Abu Dhabi
Konkans Dubai

The final results were as follows:

Men's Throw Ball:

Winner: Coastal Friends

First runners up: ACME Dubai

Second runners up: Bunts Dubai

Best striker: Shawn of ACME

Best defender: Lynel of CFU Dubai

Best all-rounder: Alan of CFU Dubai

Ladies Throw Ball:

Winner: CFU Dubai

First runners up: Abu Dhabi Karnataka Sangha

Second runners up: Konkan's Dubai

Best striker: Asiya Sherief of CFU

Best defender: SangeethaShetty

Best all-rounder: Anita D'Cunha

The event was conducted by Sarvotham Shetty and there was running commentary by Ashraf Vitla. Guests from Sharjah, Novee Almeida, from Dubai, Vasu Shetty were present and supporting the event from dawn to dusk.

The whole event was well organized by the ISC managing committee of 2019, ISC staff and ISC photographer Mujib and Shivanna Gowda the media representative covered the whole event. ISC assistant sports secretary Kirthi Kumar delivered the vote of thanks.

There was an overwhelming appreciation by all the team Managers, spectators and the general public who gave their positive feedback comments about the tournament.