GulfMedical University Sees Huge Rush for Seats as Admissions Open
Mangalore Today News Network
Dubai, June 4, 2016: Gulf Medical University (GMU) established in 1998, the most sought-after private medical university in the region located at Ajman, UAE recently announced that it had started inviting applications for the upcoming academic year. As soon as the announcement was made, the Admissions Department of GMU started receiving a flood of applications for the different medical courses conducted by the University. In a matter of few days, the Admission Officers were sifting through a massive 7000+ applications. The admissions department is currently in the process of shortlisting and interviewing admission-seekers.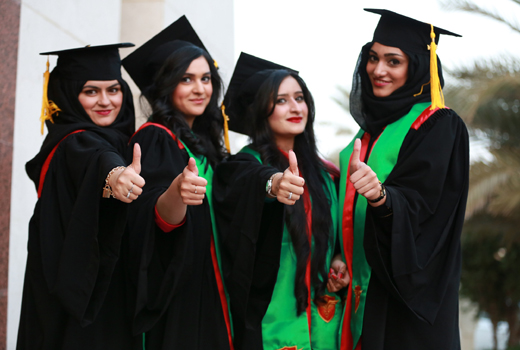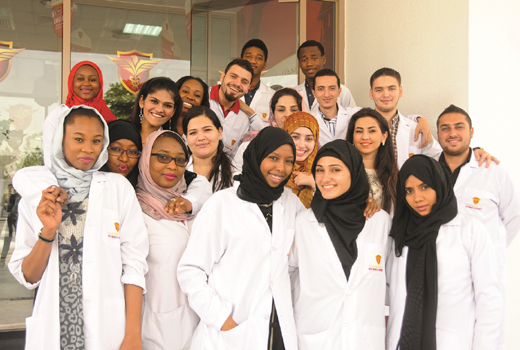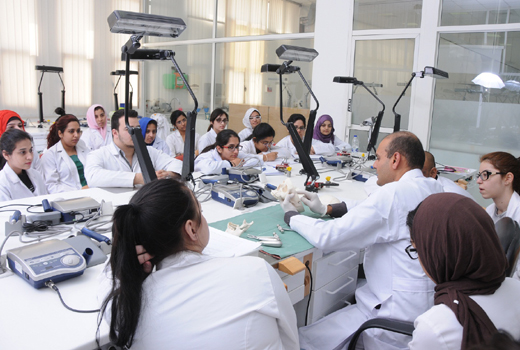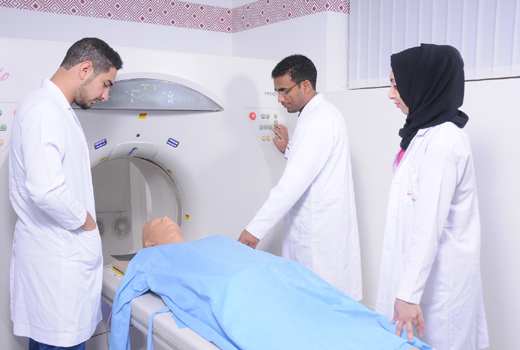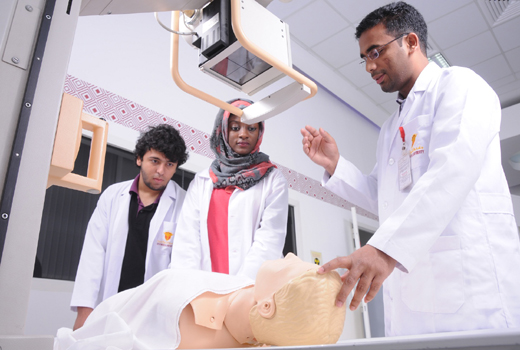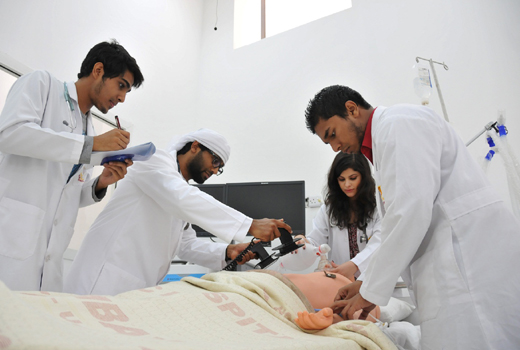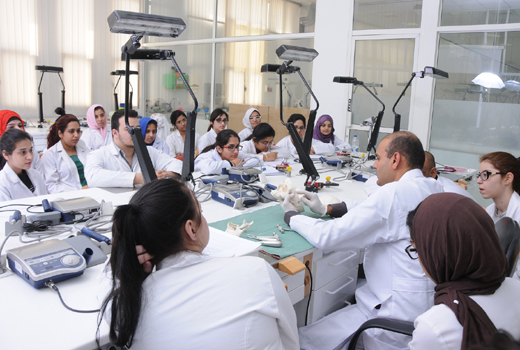 The increasing number of applications GMU draws every year comes as no surprise, considering that it is the most-in-demand private medical university in the region. The University has gained global recognition and acceptance over the years, as a result of which its student cohort is a confluence of 73 nationalities, and it has faculty members and staff from around 22 nationalities. In the UAE alone, GMU and its network of pioneering teaching hospitals train around 19% of the doctors and 57% of the total healthcare professionals.

GMU offers courses like MBBS, BPT, DMD, PharmDand Bachelor of Health Sciences and Masters Programs in various specializations.GMU degrees are highly regarded not only because the students gain early clinical exposure, but also because they are trained on the most advanced research infrastructure and facilities. GMU's prestigious accreditations and tie-ups give wide recognition to its programs. Its unique Summer Training Program (STP) gives global exposure to GMU students.

Internationally recognized curriculum, own network of teaching hospitals, an established research division, highly experienced/qualified faculty, separate furnished hostels for boys and girls, safe transportation facilities, on campus recreation and refreshment facilities etc. are some of the factors behind the huge popularity of the University.GMU has also won numerous recognitions and accolades, at the regional and international levels.

GMU has the unique advantage of being associated with one of the leading healthcare providers in the country, the Thumbay network of ultra-modern teaching hospitals and clinics, which treat patients from around 175 nationalities, daily. Thumbay Group's four multispecialty Thumbay Hospitals in Ajman, Dubai, Sharjah and Fujairah, a 25-chair dental hospital in Dubai which is the first private dental hospital in the country, state-of-the-art Thumbay Clinics and Thumbay Labs in Ajman, Dubai, Sharjah, Ras Al Khaimah and Umm Al Quwain, in addition to outlets of Thumbay Pharmacy across the UAE provide training avenues for GMU students. Other prominent affiliated hospitals include Mafraq Hospital in Abu Dhabi (HAAD) and Sheikh Khalifa Hospital in Ajman. A 300 bed ultra-modern teaching hospital, a 60-chair dental hospital and an advanced rehabilitation center under Thumbay Group, within the GMU campus in Ajman, are upcoming projects expected to be completed shortly.

GMU also houses the Centre for Advanced Biomedical Research and Innovation (CABRI), the biggest laboratory chain in UAE with full-fledged laboratories and sample collection centers across the various Emirates, and Center for Advanced Simulation in Healthcare (CASH), a multidisciplinary educational facility integrating simulation as an educational tool for providing a state-of-the-art, safe learning environment that promotes professional development. CABRI carries out world-class research in the field of Medicine using state of the art medical diagnostics. CASH is a multidisciplinary educational facility integrating simulation as an educational tool for providing a state-of-the-art, safe learning environment that promotes professional development.

A state-of-the-art Innovation Center is being developed in GMU, which will enhance its culture of innovation, entrepreneurship and creativity. It will serve as a point of contact for scientists, faculty and students interested in medical research, in addition to fostering international collaborations and partnerships. The Innovation Center will be the first of its kind in the region and will have devoted innovation and incubation laboratories.

"UAE is the most beautiful country in the world for living, attaining good-qualityeducation, getting superior healthcare and access to high-quality of life, doing business or for pursuing one's preferred line of profession," says Mr. ThumbayMoideen, Founder President of Thumbay Group which owns and operates GMU.