Gulf Medical University Conducts Second Annual MOH-Accredited Seminar on Allergy
Mangalore Today News Network
Dubai , Nov 16, 2015 : The Center for Advanced Biomedical Research and Innovation (CABRI), the world-class biomedical research facility ofGulf Medical University (GMU)owned and operated by Thumbay Group, conducted the second annual "Seminar on Allergy: Clinical Approaches to Diagnosis and Therapy," at the University campus, on Thursday, 12th November 2015, organized by the Health Communications Division of Thumbay Group.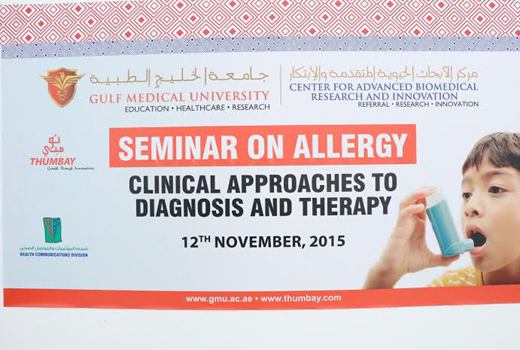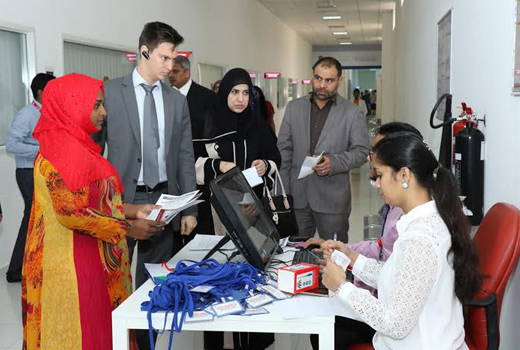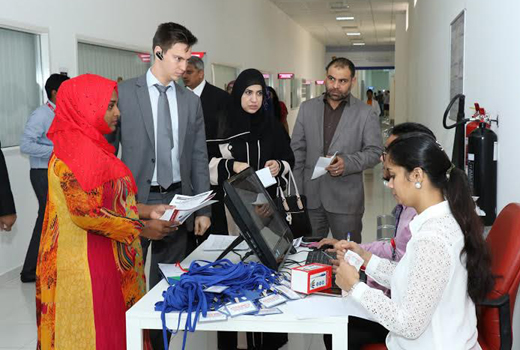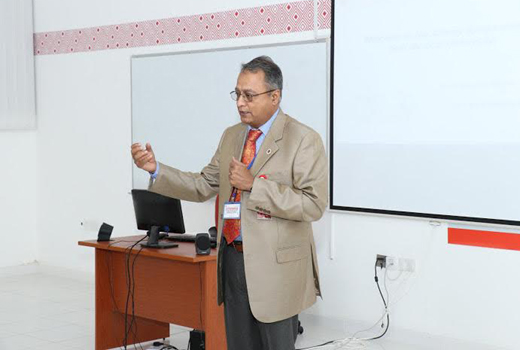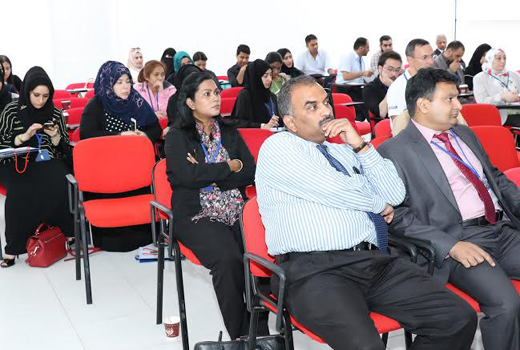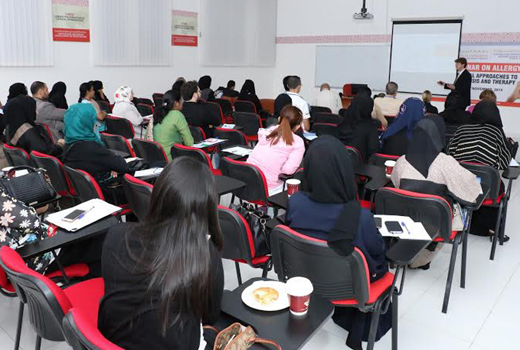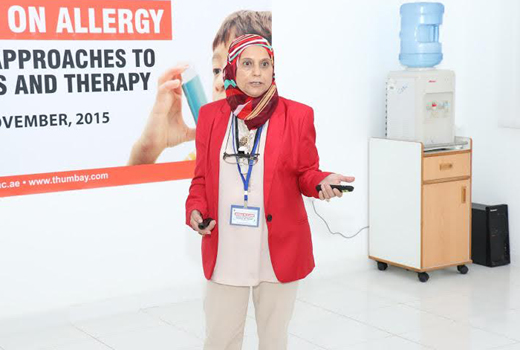 The seminar, accredited by MOH for 8 CME hours, was attended by around 70healthcare professionals. The objective of the seminar was to educate healthcare providers on allergy, its testing and prevention.

The seminar sessions covered various topics like the immunology of allergy, molecular allergology, asthma, nasopharyngeal allergy, respiratory tract allergies, skin allergies, cutaneous allergies, clinical approaches, methods of allergen testing, food allergy in children, etc. There was also a session providing an overview of allergy testing at CABRI.


Dr. P. K. Menon, Director – CABRI awarded certificates to the participants.
Center for Advanced Simulation in Healthcare (CASH) of GMU Conducts Workshop on Basic Surgical Skills


Ajman, Nov 16, 2015: The Center for Advanced Simulation in Healthcare (CASH) at Gulf Medical University, Ajman hosted the Basic Surgical Skills Workshop on Saturday, 14thNovember2015.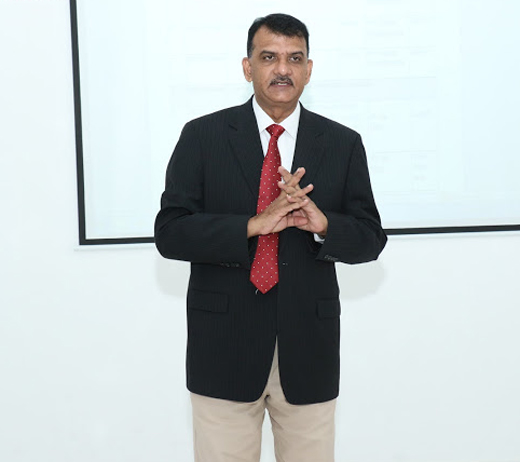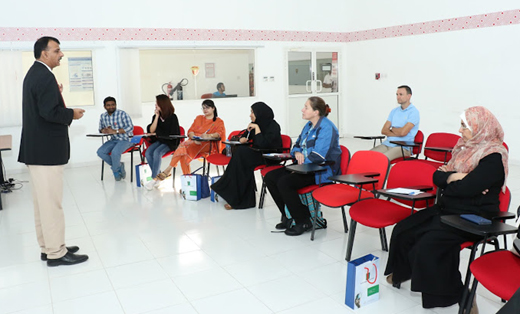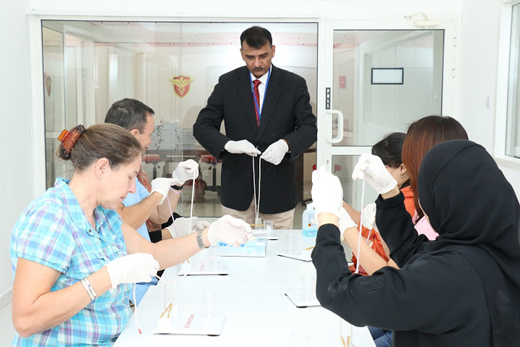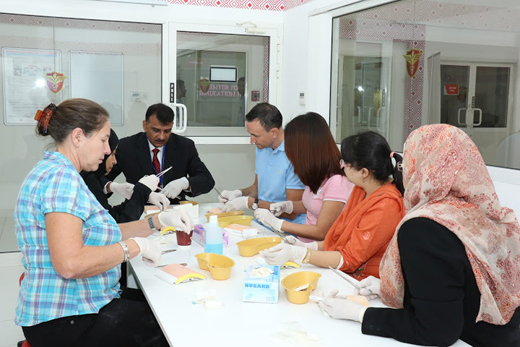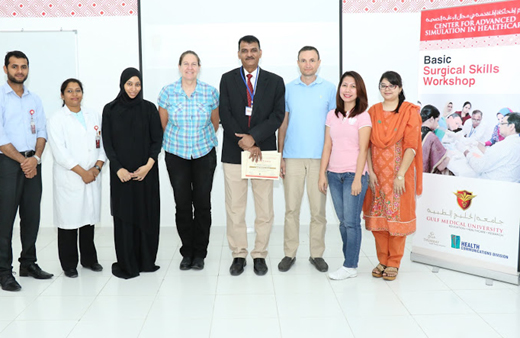 Professor Manda Venkatramana, Director of the Center and Dean, College of Medicine inaugurated the workshop and delivered the welcome address. He briefed the participants about the various activities conducted at the state-of-art Simulation Center including the AHA accredited Basic and Advanced Life Support courses.

The Director further elaborated that the major beneficiary of this facility has been GMU students, as simulation-based learning has been seamlessly integrated into the curriculum of various programs. He addedthat simulation-based learning was considered one of the best practices in current day medical education. He concluded by listing the objectives of the workshop and wished the delegates a great learning experience.

The highlights of the workshop were the small-group hands-on sessions on 'Suturing and Knotting Techniques' facilitated by Dr.Manda Venkatramana and'Universal Standard Precautions' led by Ms.Sija Binoy, Nursing Skills Instructor.

The workshop provided an opportunity for the participants to get a one-to-onehands-on experience of basic surgical skills in a realistic, safe, error-forgiving and controlled environment. The course followed the current international guidelines for universal precautions, hand-washing, surgical scrubbing, operating theater protocol, knotting and suturing techniques. The workshop was accredited by the Ministry of Health, UAE for 7 CME hours.

Designed as a virtual hospital setting, CASH is a multidisciplinary educational facility that provides high-tech simulated set-up for clinical and communication skills teaching / learning and training for all health care professionals. CASH offers Training Programs to doctors, nurses, other health professionals and lay public as well.

The participants highly appreciated the conducive, reflective and encouraging environment of the sessions as reported in the post-workshop feedback. Dr. Manda Venkatramana awarded the certificates to the participants. He said that CASH had plans to conduct more such sessions in the future.