Dubai-based Kannada association Hemmeya UAE Kannadigaru celebrates Dasara, Rajyotsava
Media Release
Dubai, Nov 16, 2021: On the auspicious occasion of Mysuru Dasara and Kannada Rajyotsava, and in support of Dubai Fitness Challenge launched by the Crown Prince of Dubai His Highness Sheikh Hamdan bin Mohammed bin Rashid Al Maktoum, Dubai-based Kannada association Hemmeya UAE Kannadigaru grandly celebrated Dubai Sports Festival 2021 at Kent College in Nad Al Shiba, Dubai.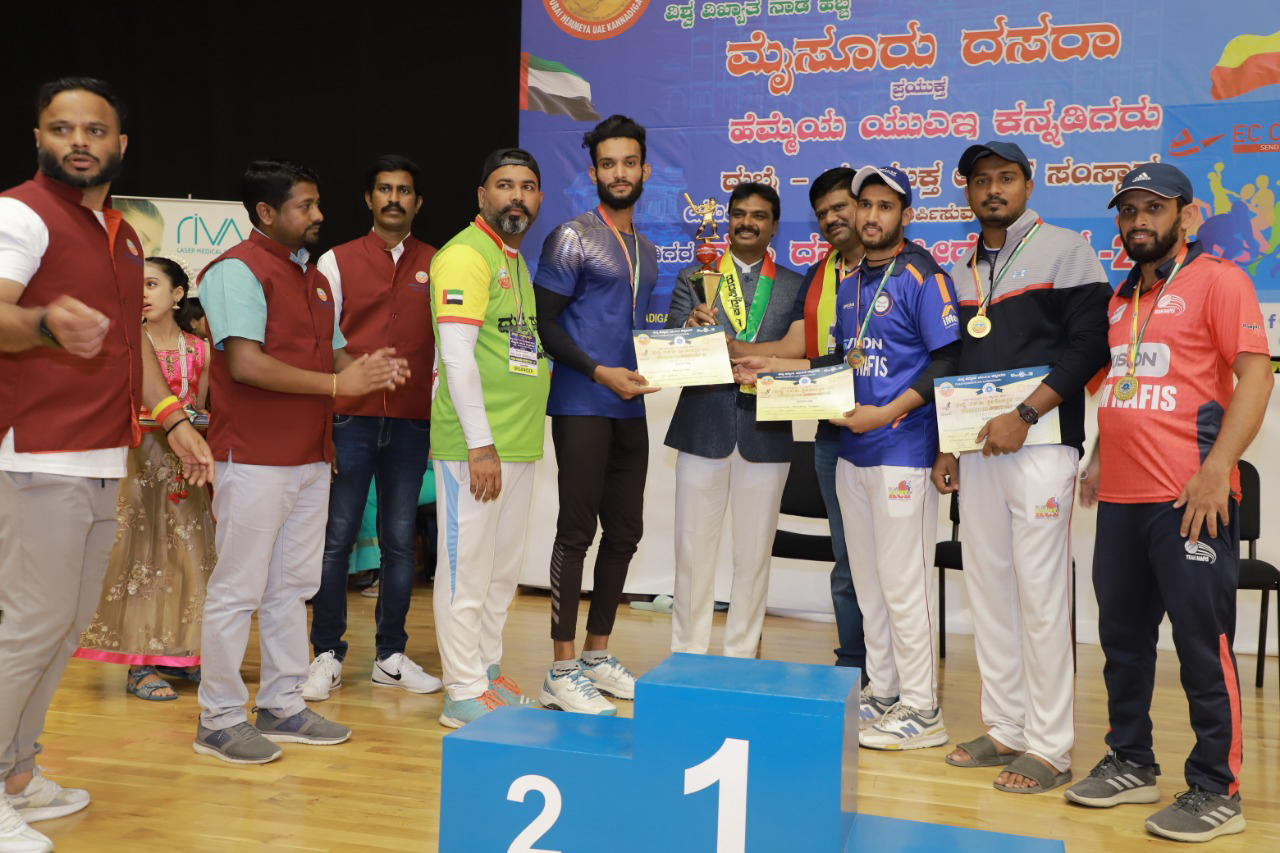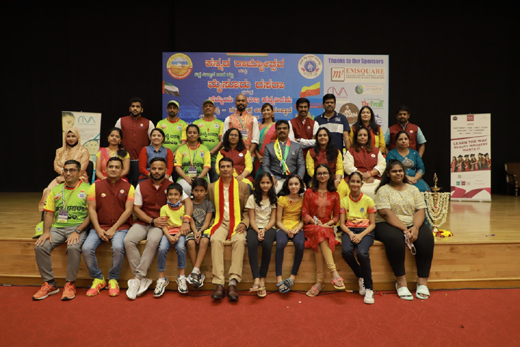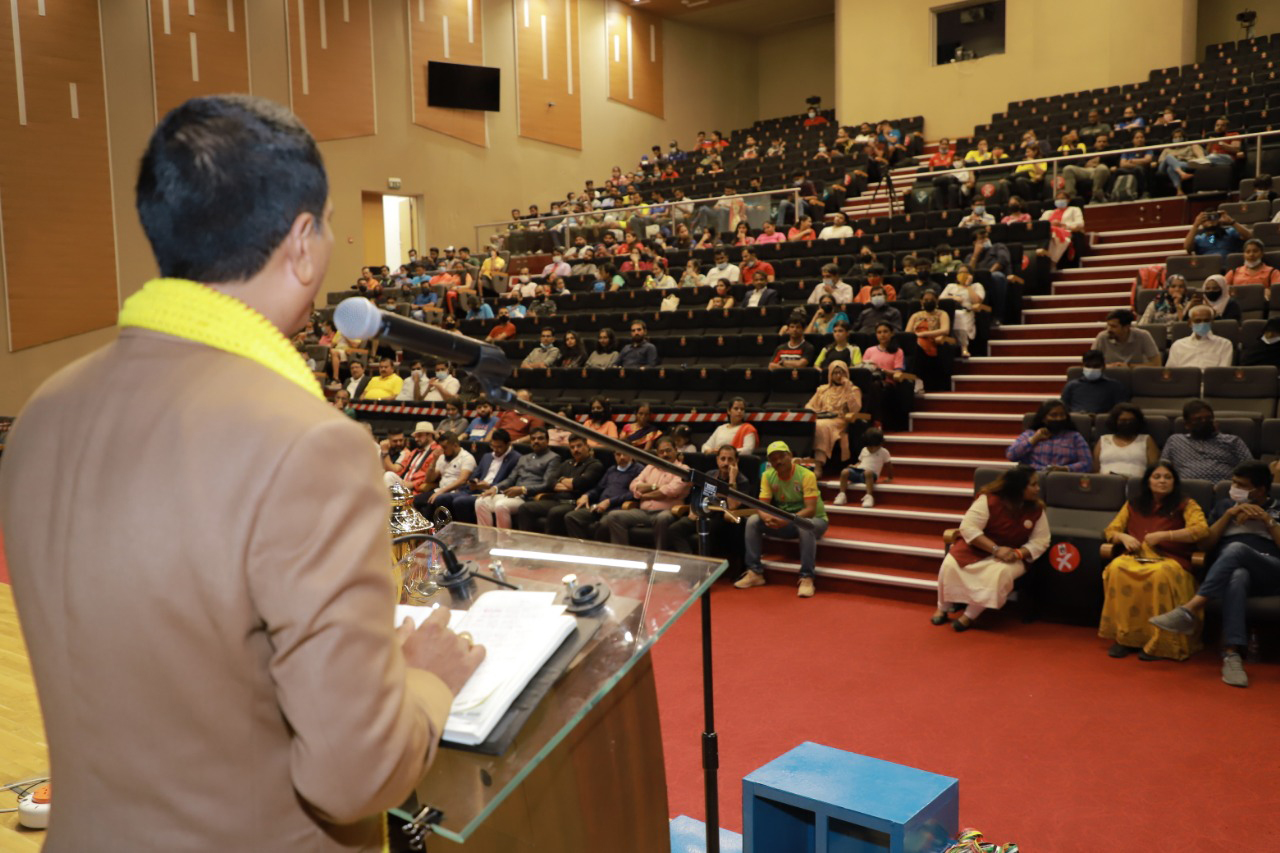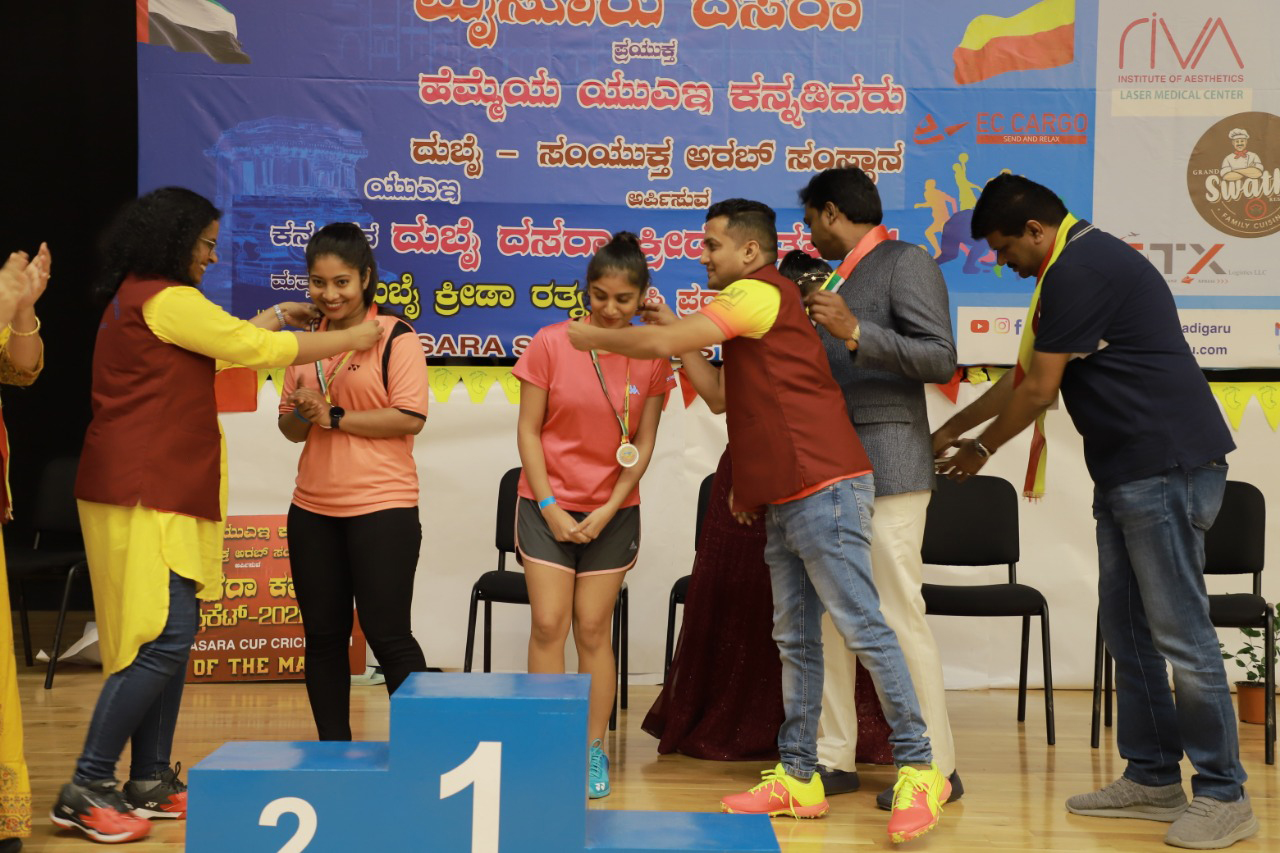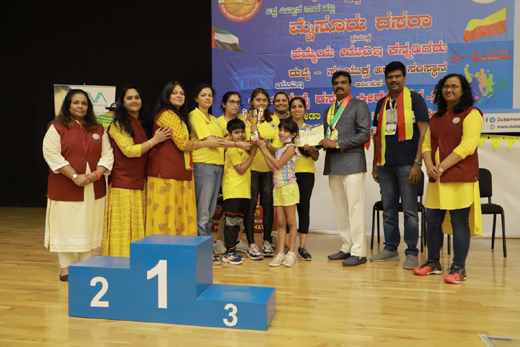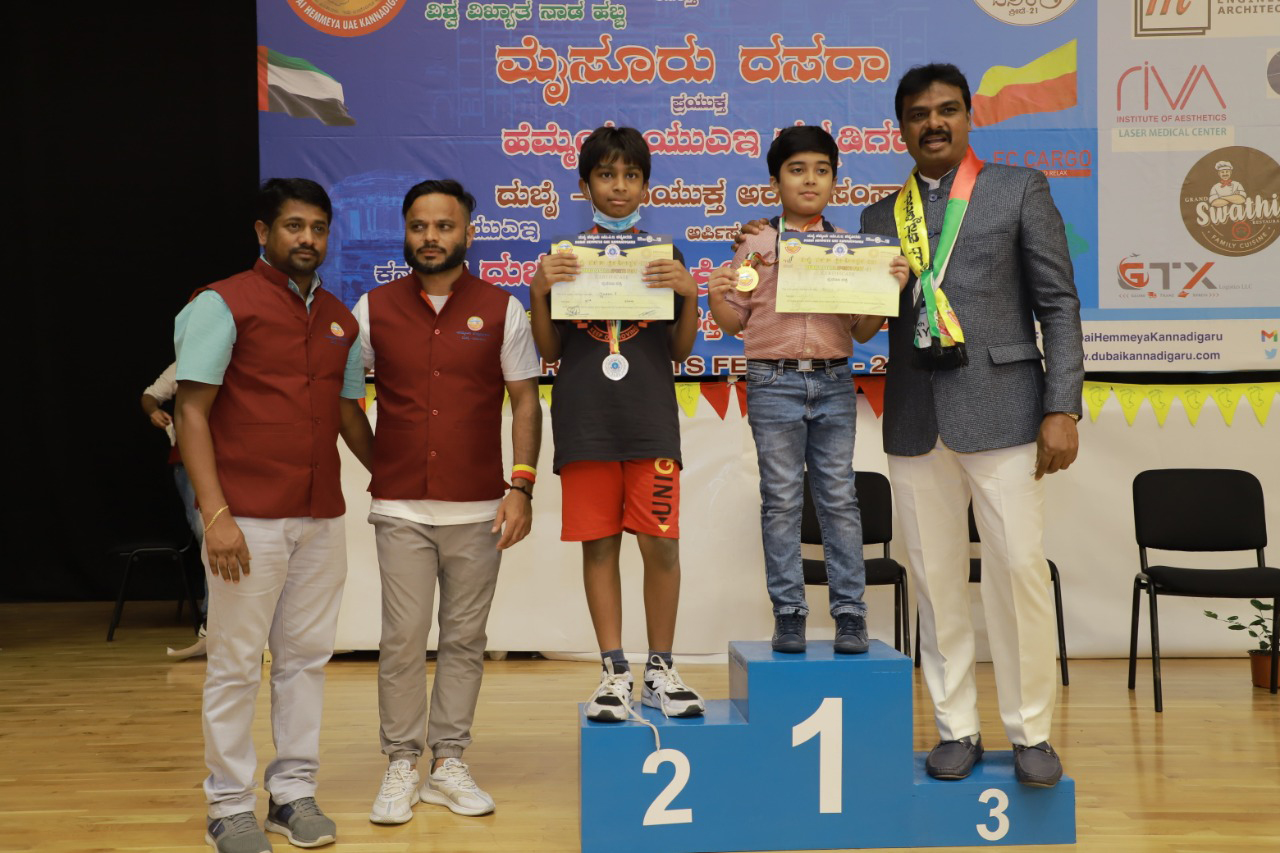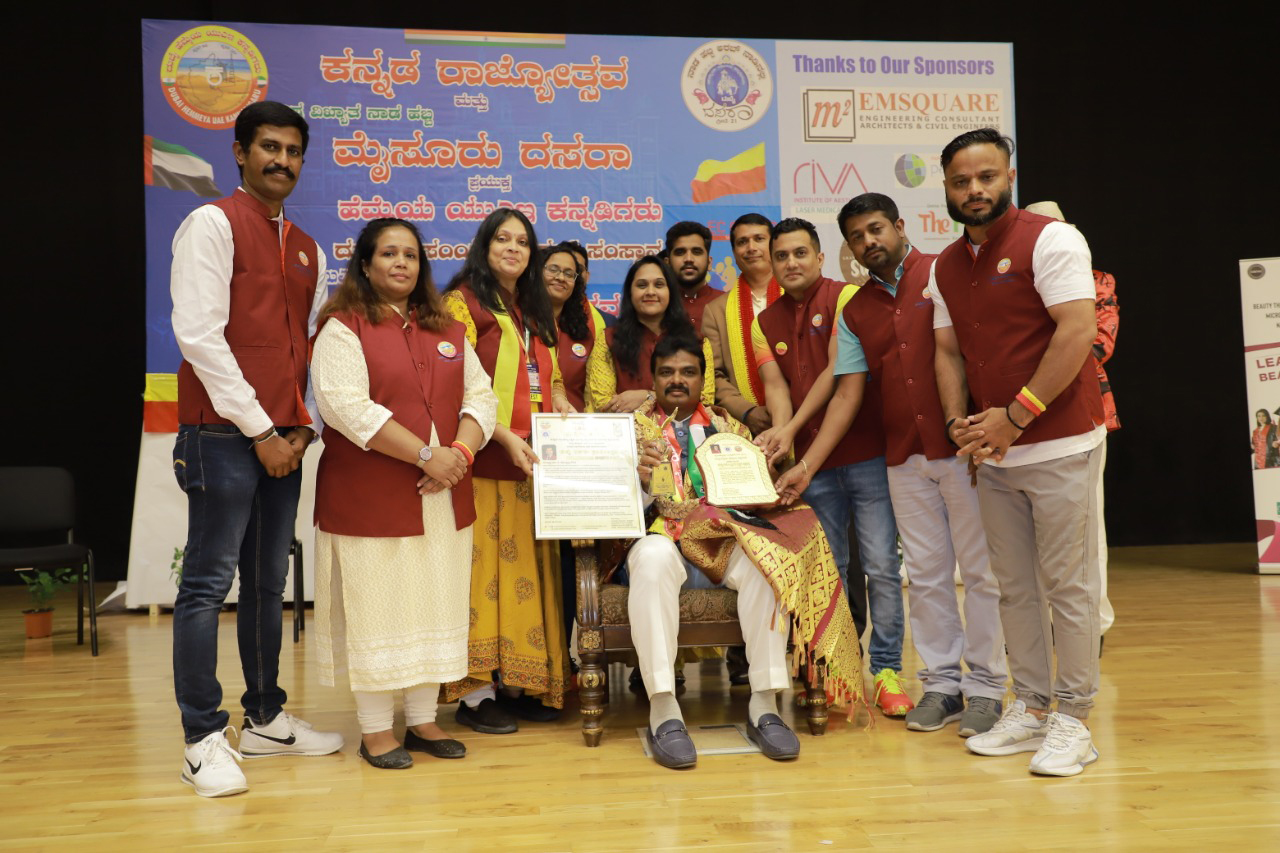 The sports festival's closing ceremony was held on November 5, 2021 with the major highlight being the Dubai Kreeda Ratna Award which was bestowed upon Arjuna Awardee Dr Honnappa C Gowda, former captain of the Indian national and Karnataka state Kabaddi team, who is also the coach of the Delhi Kabaddi team. Dr Gowda thanked HUK and the whole Kannadigas diaspora for honoring him in one his best recent recognitions and expressed that he wished he had these many Kannadigas while he was being honored with the Arjuna Award too. During his speech he urged parents to encourage children to eat healthy and engage in physically active sports and activities rather than mobile games.

During the prize distribution ceremony, a specially designed medal and certificate and trophies were given to the winners of sports, arts, literature, talent and cultural events. Furthermore, Kannada students based in UAE who scored highest marks in SSLC and PUC exams as well as winners of Sheik Hamdan and Dr Sultan Awards were honoured with the Student Excellence Award.

Mohammed Mustafa, the owner of EMSquare Engineering Consultancy was also honoured with the 'Apath Bhandava' award for his social service and commitment to support Kannada communities in India and around the world with all possible ways during dire situations such as Covid and natural calamities.

Main guests of the event included Praveen Shetty, president of Karnataka NRI Forum and owner of Fortune Group of Hotels, Shekhar Reddy, owner of Gulf Stream Contracting, Dr Rashmi Nandakishore, owner of Riva Laser Medical and Institute, Raghavendra Manbol, head of PAN World Education Solution, owner of The Fresh Online Sri Hidayat Addoor, Naveed Magundi, vocalist and businessman, Dubai Advocate Khaleel Kasargodu, a UAE KMCC legal adviser, and bollywood filmmaker MS Khan.

The programme was chaired by Mamatha Mysore, president of Hemmeya UAE Kannadigaru. The event was hosted by HUK sub committee member and Kannada community's beloved MC Naveen Bharadwaj Bengaluru and Asha Shankar Kundapura. The event started with a Bharatanatyam performance by Iswarya Bharadwaj Dubai, the first Indian artist to perform solo classical dance at Expo 2020, followed by the official opening speech which was delivered by Vishnumurthy Mysuru, head of HUK Literature committee. Dr Savita Mohan Mysuru, head of HUK Doctors Group, who delivered vote of thanks to all the participants and volunteers of cricket, football, volleyball, badminton, Athletics, carrom board, chess, ludo, Rangoli, Dasara puppet, Kannada quiz, songs, poetry and essay competition as well as all the artists who performed during the closing ceremony for making the Dubai Dasara Sports Festival a grand success.

HUK president Mamatha expressed her gratitude to HUK core committee members such as former president Sudeep Davanagere, chief secretary Senthil Bengaluru, chief convener Rafiq Ali Kodagu, Business Forum head Shankar Belagavi, Mohiuddin Hubli, Vishnumurthy, women's unit coordinators Mamatha Sharjah, Hadiya Mandya, Pallavi Davanagere, Anitha Bengaluru and Dr Savita Mohan Mysuru.