College of Pharmacy at GMU creates Clinical Pharmacy dept at Thumbay University Hospital
Media Release
Ajman, Aug 04, 2020: Millions of people are affected worldwide with adverse events due to medicines. Medicines are strong agents programmed to solve health problems, but if not properly used, results in harm or even death. The academic health system of Gulf Medical University is sharing its wealth of medicines knowledge in patient care at Thumbay University Hospital. With an experienced team of clinical pharmacy preceptors and faculty, the GMU College of Pharmacy is running the Clinical Pharmacy Department at Thumbay University Hospital to ensure rational drug use.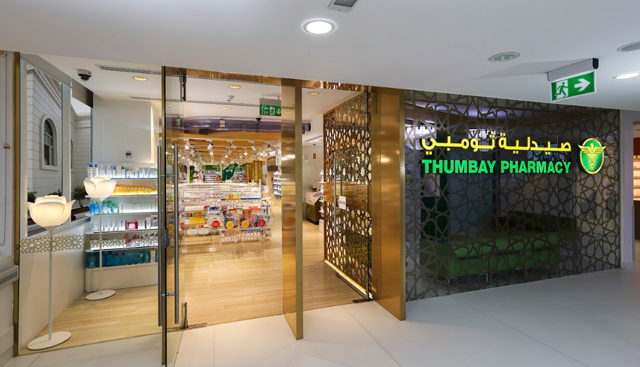 Pharmacists have a long history of discovering and manufacturing medicines. Clinical Pharmacy is a relatively new area of practice for pharmacists. Pharmacists work with doctors and nurses to provide direct patient care in rational drug use. With the clinical expertise, pharmacists recommend and modify the right medicines to inpatients and outpatients.

Five preceptors of the college who were practicing as clinical pharmacists in Thumbay Hospital Ajman are transferred to Thumbay University Hospital. The faculty with a license is joining the team to provide clinical pharmacy services. Three new faculty are joining the college from USA, Australia, and UAE to strengthen the clinical pharmacy team.

The following services are offered by the Department of Clinical Pharmacy:

Counsel the patients on the appropriate use of medicines, achieve the best treatment outcomes, and prevent adverse drug events.

Work as an integral part of the clinical team at the hospital to ensure high quality medication management with safe, effective and affordable care.

This Academic Health System is providing unique opportunities for Pharmacy students in Gulf Medical University to be trained in their on-campus 350-bed hospital under the supervision of their preceptors and faculty. Quality clinical pharmacy education at GMU is developing next generation of smarter pharmacy workforce with clinical skills.

College of Pharmacy at GMU started its Doctor of Pharmacy (PharmD) programme in 2008 and the graduates are successfully working in many countries in the UAE, America, Europe, MENA region, and other places. Bright graduates are hired by the College, Thumbay Hospitals and pharmacies. The Academic Health System of Gulf Medical University with Thumbay Hospitals and Pharmacies is the first of its kind in the UAE.