Bollywood Actor SonuSood Meets & Greets Fans at First Anniversary Celebrations of Thumbay Clinic
Mangalore Today News Network
Dubai, Sep 10, 2016: Popular Indian actor and model SonuSood visited Thumbay Clinic Dubai on Thursday, 8th September 2016. He was at Thumbay Clinicto participate in the first anniversary celebrations of the clinic. Prof. Gita Ashok Raj – Provost of Gulf Medical University, Ajman, Dr. Manvir Singh Walia – Director Operations of the Healthcare Division of Thumbay Group and members of the administrative team of Thumbay Group were also present at the event.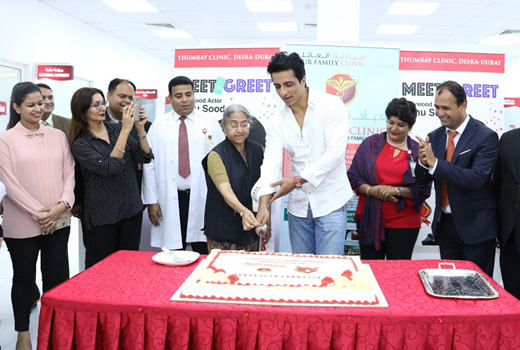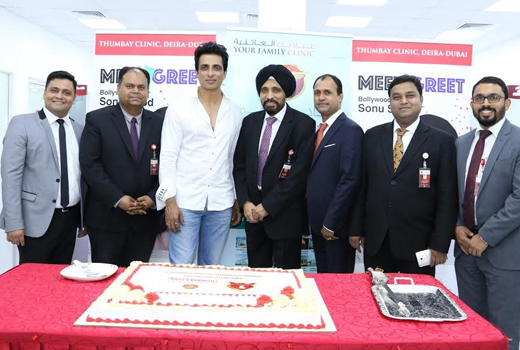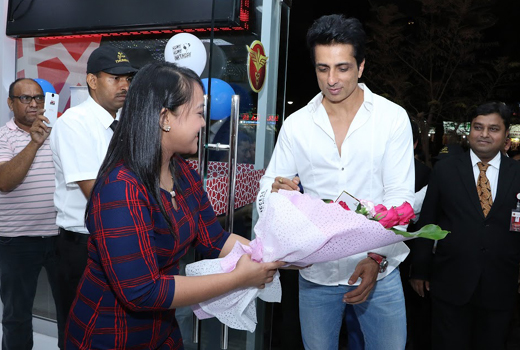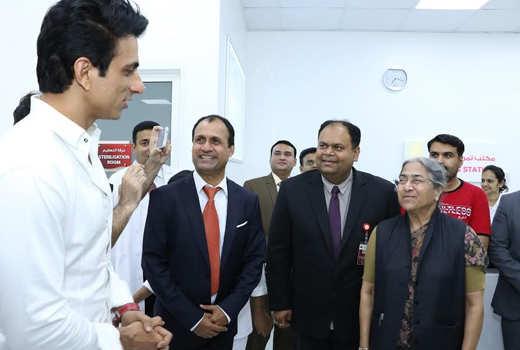 Sonu was welcomed at the clinic by Dr. Sadashiv Bangera - Assistant Administrative Director of Thumbay Clinic. The actor toured the modern facilities at the clinic. He also met and greeted the patients and visitors, and obliged them with selfies and autographs. The celebrity visitor was quite impressed with the facilities at the clinic and the adjoining Thumbay Pharmacy.

Opened last year, Thumbay Clinic – Dubai focuses primarily on personalized services, convenience and affordability. The clinic, complete with laboratory services, has various departments including General Medicine, Internal Medicine, Gynecology, Pediatrics, General Surgery, ENT, Laboratory services, Radiology services and Vaccinations. Highly qualified specialists are in place to treat the patients. An outlet of Thumbay Pharmacy offering the complete range of medical equipment and rehabilitation care products is located next to the clinic.

As part of the first anniversary celebrations, mementos and certificates of appreciation were awarded to thedoctors, nurses and other staff members of the clinic, in recognition of their dedicated efforts and services during the past year.

Mr. Akbar MoideenThumbay, Vice President of the Healthcare Division of Thumbay Group expressed satisfaction at the accomplishments of the clinic during the past year, especially its role in providing affordable high-quality healthcare to the community.He stressedThumbay Group's commitment to delivering high-quality, patient-focused, cost-effective healthcare at people's doorsteps.

Thumbay Clinics are located at Ajman, Sharjah, Dubai, Ras Al Khaimah and Umm Al Quwain, and offer services ranging from the latest medical procedures and diagnostics to a plethora of outpatient services and tests across dozens of medical specialties. Thumbay Clinics offer premium facilities that make them one of the finest community health care providers. All major insurance companies are honored at all Thumbay Clinics.

The entire network of Thumbay hospitals and clinics is affiliated to Gulf Medical University and also offer teaching and training facilities to GMU students. The Thumbay network of academic hospitals are presently operational at Dubai, Ajman, Sharjah, Fujairah and Hyderabad (India).
HEALTH Magazine's 'Annual Health Awards' a Great Initiative, says SonuSood
Supported by the Department of Economic Development (DED) – Dubai, the Annual Health Awards 2017 would recognize outstanding healthcare professionals and healthcare initiatives from across the region.

Bollywood actor SonuSood on Thursday expressed his admiration for the Annual Health Awards launched by HEALTH magazine, the leading health and lifestyle magazine in the region. The actor was speaking to the media in Dubai, where he explained why he considered the Annual Health Awards a praiseworthy step.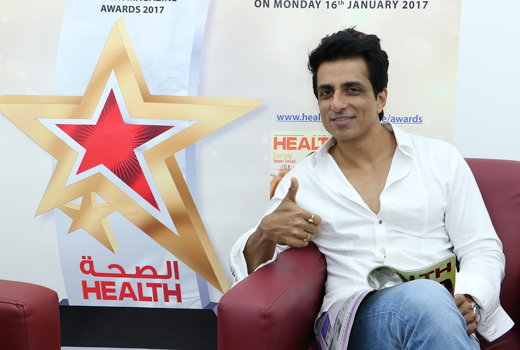 Terming the Annual Health Awards a 'great initiative', SonuSood said that he was happy to learn that the awards would recognize and acknowledge outstanding contributions in healthcare. "I would request all the healthcare professionals to nominate themselves for the Annual Health Awards. Let us support this great cause and make this a huge success," he said.

Health Magazine, the UAE's only dedicated publication in the healthcare industry, recently announced the region's first comprehensive Health Awards scheme, the first edition of which will be held on 16th January 2017 at a glittering ceremony in Dubai.
The awards aim to acknowledge and appreciate exceptional contributions in the fields of healthcare from across the region. The awards will publicize and promote significant achievements from across the region, to inspire the young readers to dream big and to embark upon great endeavors. It will honor many more deserving achievers in the years to come, gradually evolving as an industry benchmark of professional excellence.
For further details on this award and nominations, please visit the website: http://www.healthmagazine.ae/awards/index.php or send an email to: info@healthmagazine.

HEALTH Magazine

HEALTH magazine is a bimonthly, bilingual (English, Arabic) BPA-audited publication. As one of the leading health and lifestyle magazines in the region, HEALTH covers a variety of topics such as health, lifestyle, wellness, fitness, beauty, family, parenting, diet, nutrition, luxury and fashion.

Launched in 1999, HEALTH now boasts of a circulation of 20,000 copies in print, with a readership of close to 80,000. Its distribution and coverage area is spread across the UAE in leading retail outlets, major airports, leading medical institutions and upscale clinics, pharma companies, boutiques, gyms, coffee shops, spas and resorts, bookshops, hotels and malls.

HEALTH Magazine has a significant online and social media presence. Its dynamic website receives around 20,000 hits per month, and its Facebook page is followed by close to 17,000 readers. HEALTH Magazine's mobile app is available on the android app store, and has already been downloaded by a number of users. HEALTH Magazine inspires health and lifestyle and also organizes regular events.