Bahrain Billawas- Guru Seva Samithi anniversary celebrations commence
Mangalore Today News Network
Manama, May 12, 2017 : Bahrain Billawas - Guru Seva Samiti, a premiere association of Billawas in Kingdom of Bahrain commemorated the beginning of the 15th anniversary celebration by hosting Samuhika Shree Satyanarayana Pooja and Induction ceremony of the executive committee for the year 2017-18 at Shree Krishna Temple Auditorium, Manama on May 05th 2017.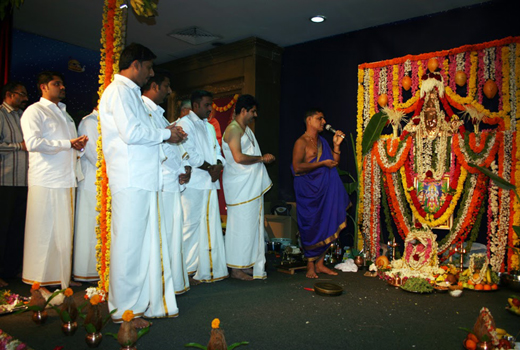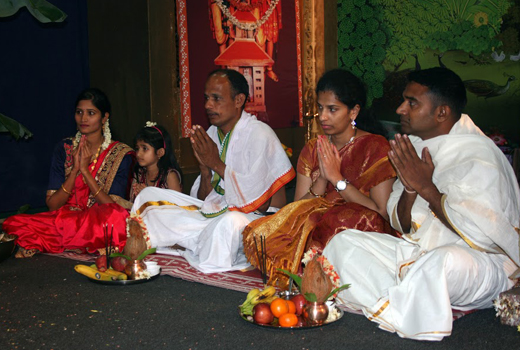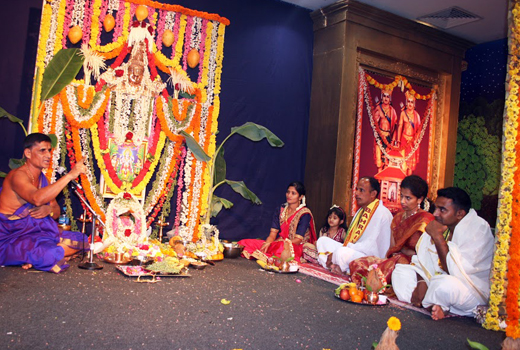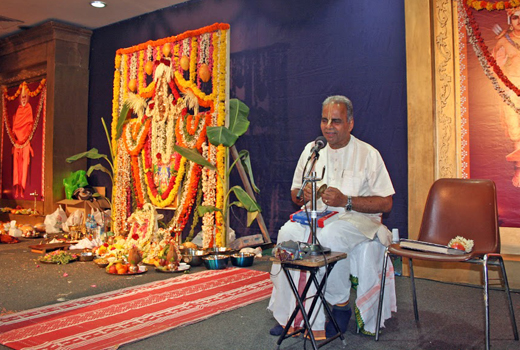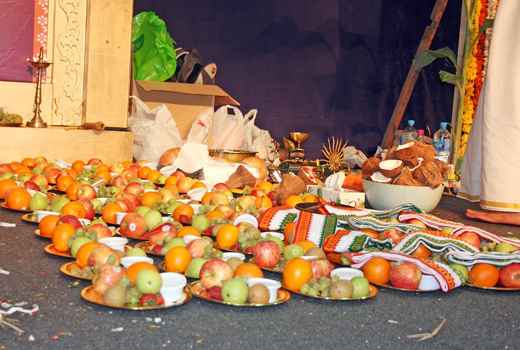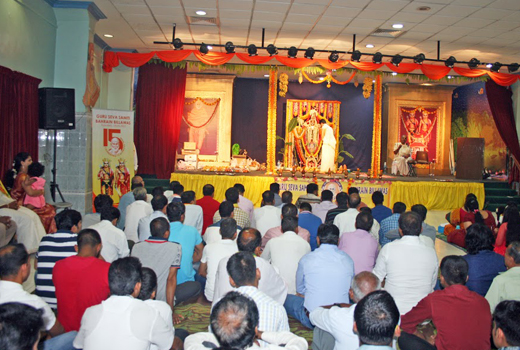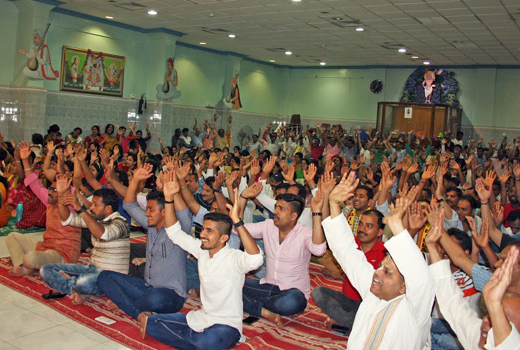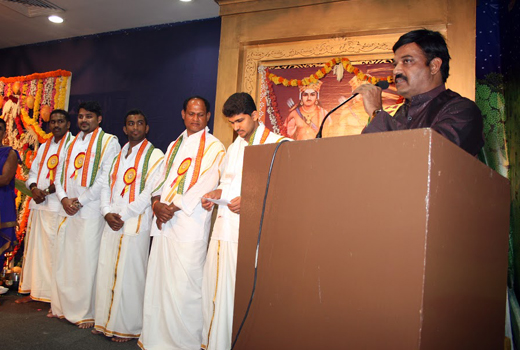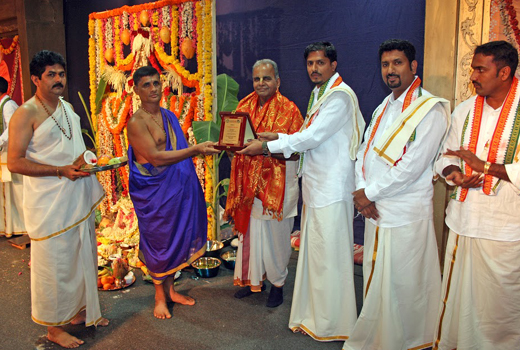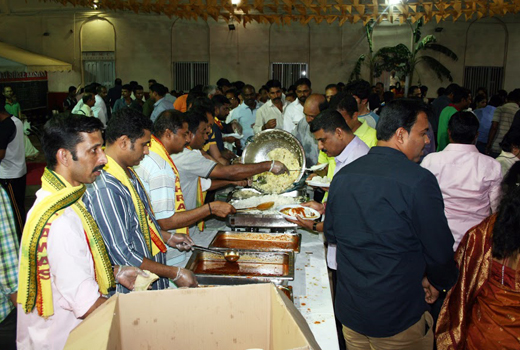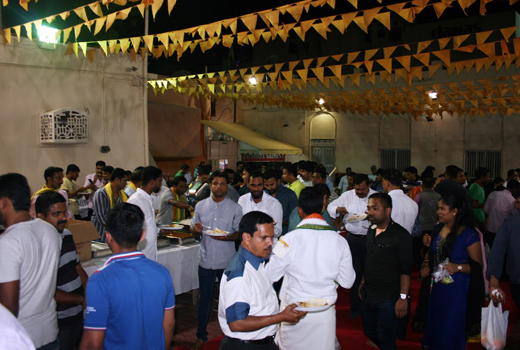 Shree Satynarayana Katha Parayana and Pooja Rituals were performed by Purohit Gururaj Udupa from Niddodi, Mangalore who was specially invited for the event and was assisted by Jayaprakash Bengre.

The whole programme was systematically conceptualized by an able enthusiastic team led by Ajith Bangera, President of Bahrain Billawas - Guru Seva Samiti and support of family members of association.

The venue witnessed more than 1000 devotees assembled in one place deeply immersed devotionally with hymns and bhajans in praise of the Lord.

After the Pooja, Induction ceremony of the new executive committee for the year 2017-18 was held.

During the event, Invitation to support the construction of Deyi Baideti, Koti - Chennaya Moolasthana at Shree Kshethra Gejjegiri Nandana Bithl was released by Ex-Presidents' of the Association, Rajkumar, Raghu Shiva Poojary and Krishna Suvarna along with President Ajith Bangera and the executive committee.

HG Dayal Chandra Prabhu of ISKCON Bahrain recited the Bhajana Keerthana - "Hari Naama Japisidare Namma Jeevana Pavana".

Pooja formalities were followed by Maha Mangalarathi and Teertha Prasada distribution. Later Maha Prasada, delicious vegetarian dinner buffet was served to all devotees.

The program was compered by Entertainment Secretary, Pradeep Sudhekar and Kushi Ashok.