Al Khobar: Indian Social Forum distributes food kits to expat labourers
Media Release
Al Khobar, April 08, 2020: Indian Social Forum (ISF) Dammam, Karnataka Chapter distributed food kits to Indian expatriates labourers who were in trouble due to corona lockdown on April 6 at a labour camp here in Al Khobar.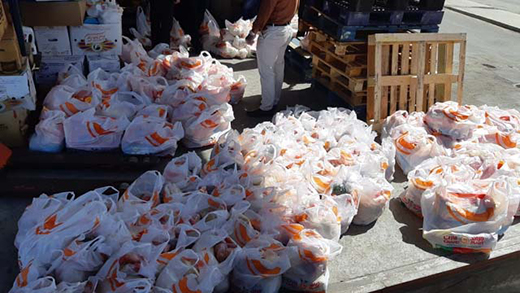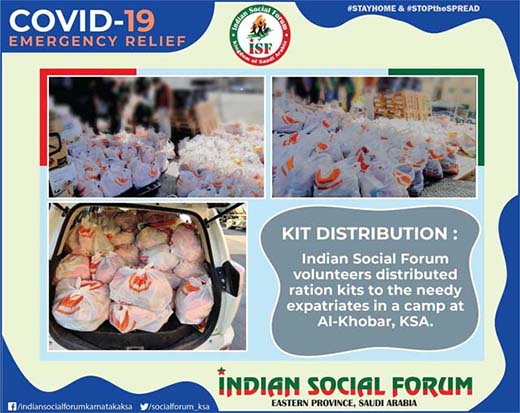 The labourers, most of them are from Karnataka, Andhra Pradesh and Uttar Pradesh. They were a dire situation because of lack of food. On receiving this information, leaders of the Indian Social Forum immediately visited the camp to conduct a survey. With the help of donors, the ISF distributed food kits.

Indian Social Forum, Dammam, Karnataka Chapter president Mohammed Shareef Jokatte expressed gratitude to the donors who contributed generously for the cause.