Abu Dhabi Karnataka Sangha gives farewell party to Mr. Y. Sudhir Kumar Shetty
Mangalore Today News Network
Apr 10 2019: UAE's leading Kannada Association; Abu Dhabi Karnataka Sangha under the leadership of Mr. Sarvotham Shetty gave farewell party to Mr. Y. Sudhir Kumar Shetty (SudhirAnna) and Mrs. Sheela (SheelaAkka) in the presence of many dignitaries, Abu Dhabi Karnataka Sangha Executive Committee Members and their families.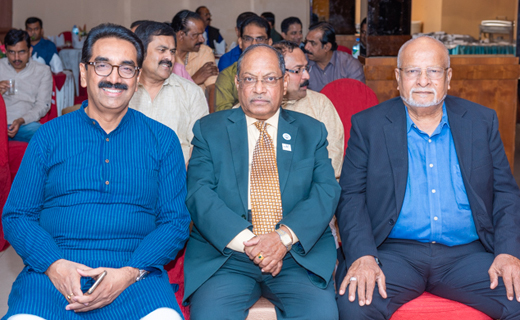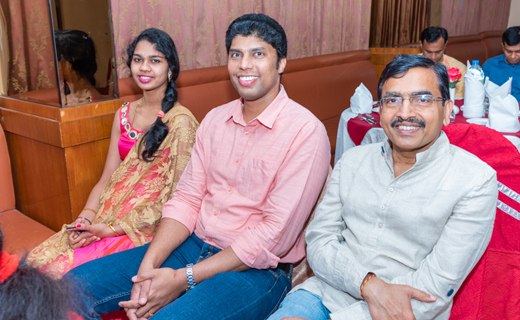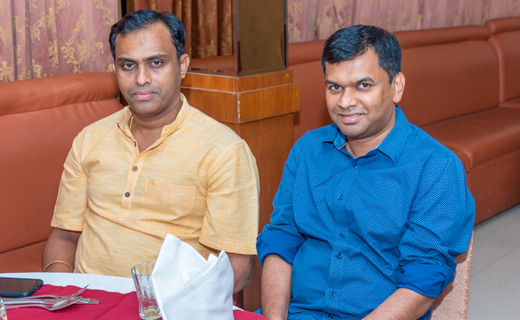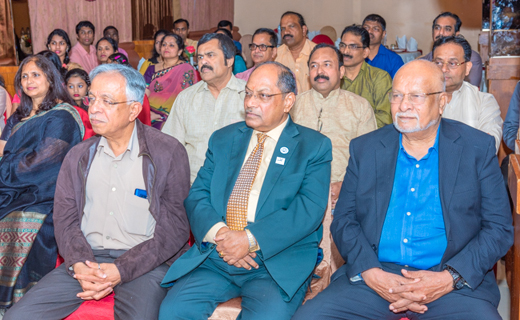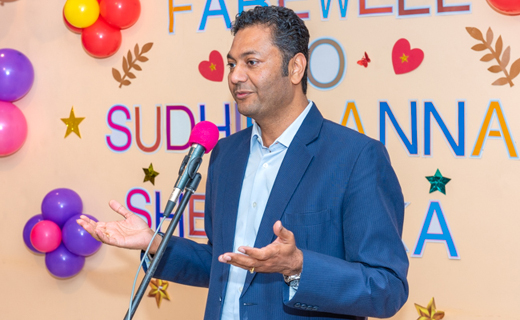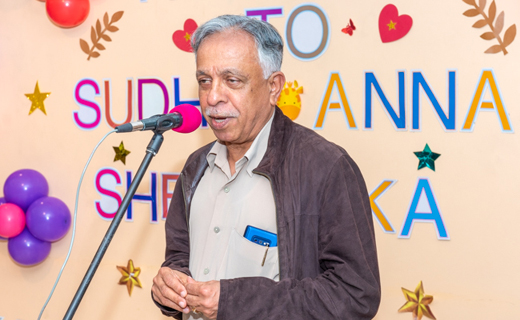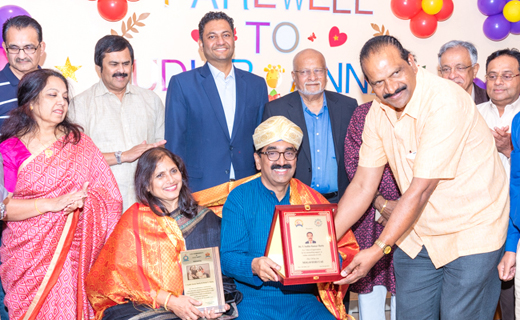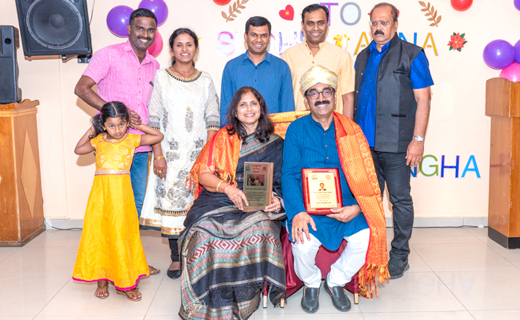 Dignitaries present among others on the occasion included former Presidents - India Social & Cultural Centre (ISC) Dr. Gangadharan, Dr. Ashok Nair, Natarajan, Sarvotham Shetty and Ramesh Panicker, Mrs. Lotus Varghese wife of former ISC President Thomas Varghese was also present and gave their whises to Mr. Shetty.

Ronald Pinto Managing Director of Hyssna International LLC Abu Dhabi, Sundar Shetty Mangaging Director of Nihal Restaurant Abu Dhabi, Padmanabha Acharya President of Indian Business and Professional Group, SrinivasAchar former President of Institute of Chartered Accountants, Abu Dhabi Chapter, Mr. Shetty's classmate SudhakarPejavar, Balakrishna M. Salian (BalaAnna) Vice President of Mogaveers UAE were also present and spoke few achievements of Mr. Shetty.

Others who spoke on the occasion included Ravi Rai and Loyola Pinto of Toastmasters International Abu Dhabi and ManoharTonse of Abu Dhabi Karnataka Sangha.

Mr. Shetty was the President of UAE Exchange and the driving force of Xpress Money and Travelex, one of the largest leading global remittance, foreign exchange and payment solutions brands in the world. Prior to that, He served as the Chief Operating Officer (COO) of global operations of UAE Exchange Centre LLC. He has been leading the UAE Exchange global operations since 1991.

UAE Exchange had initially only four branches in the UAE. Under Mr. Shetty's leadership, UAE Exchange initiated a comprehensive study which led to organizational restructuring, strengthening the brand and expanding its network across the world, thus transforming the company into a global brand with operations over 30 countries across five continents with over 700 direct offices.

Born in 1959 in Enmakaje situated near the border town of Kasargod in Karnataka State in India, Mr. Shetty is the son of VarvadiThimmappa Shetty and Kalavathi Shetty. As the descendant of a prestigious ancestral lineage, his father was a district Educational Authority and his grandfather Belle Shamraya Shetty was a headmaster of the higher secondary school of the region.

Mr. Shetty holds Bachelor's degree in Commerce, Law and is a Fellow Member of the Institute of Chartered Accountants of India (ICAI). The soft-spoken leader, who heads the global brand today, actually had a rather humble beginning. His tall and lanky frame contains a subtle personality, which likes to take challenges head on and conquer every obstacle in style. An eloquent speaker, Mr. Shetty is regularly invited at various academic and professional gatherings around the world including World Bank, United Nations, IMTC and more.

Despite holding such a high and influential position, Mr. Shetty disarms anyone with his ever-smiling face, simplicity and his people-friendly attitude. He interacts with effortless ease with the common man and the high & mighty, which has endeared him to all in equal measure. Mr. Shetty is an excellent orator, social worker, a grand supporter of language, culture, folklore, an active sponsor for several sports, educational and institutional activities. There is hardly an event in which the name of UAE Exchange is not included.

Apart from the UAE Exchange, Mr. Shetty was actively involved in various Groups and Committees, to name a few:

Former Vice Chairman and Treasurer:
Foreign Exchange and Remittance Group (FERG), UAE

Former President:
India Social & Cultural Centre (ISC), Abu Dhabi
Indian Business and Professional Group (IBPG), UAE
Hindu Temple Committee, UAE
Toastmasters Club, UAE
Rotaract Club, Mangalore
Rotary Club, Mangalore South

(Been) Member of the:
Institute of Chartered Accountants of India
National Anti-Money Laundering Committee, Central Bank of the UAE
American Business Group (ABG), UAE
Australian Business Group (AusBG), UAE
Philippine Business Council (PBC), UAE
Advisory Board of St. Joseph's School, Abu Dhabi
Board of Abu Dhabi Indian School, Abu Dhabi
Advisory Board of Innovative Development Centre for Educational Aptitude (IDEA)
Advisory Board of Science India Forum (SIF)
Advisory Board of University of Wollongong Dubai (UOWD)
Zayed Cricket Academy, School's Cricket Development Board (under Abu Dhabi Cricket Council), Abu Dhabi

In March 2019, Mr. Shetty resigned from his position in the UAE Exchange and is planning to return back to his hometown Mangalore and settle down with his spouse Sheela and the two daughters, Sushiksha and Sushmika.