Turn your back on Tarun if you want - but kindly spare Tehelka
mangaloretoday.com
By Rajeev Dhavan


Once a phenomenon in investigative journalism, Tehelka has all the signs of a sinking ship.

The Tarun Tejpal incident has caused an exodus: Revati Laul, Rana Ayyub, Jay Mazoomdar, Shougat Dasgupta, Ishan Tankha, Ayesha Sengupta and more.

A plaintive plea has been aired to save the Hindi Tehelka. Can there be a Tehelka without Tejpal?
Magazine

The issue that I am concerned with is not whether Tarun Tejpal can be saved, but whether Tehelka can be saved. Tarun himself will have to face the gauntlet of the law.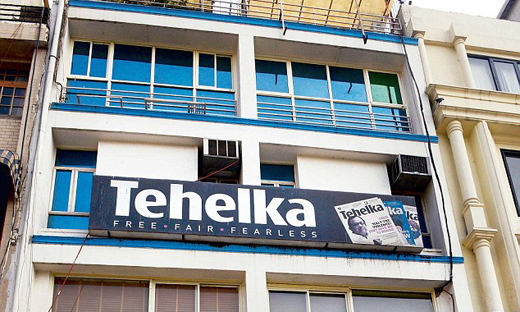 Tehelka is more than the some of one man's actions... So can it now survive?

There can be little doubt that what he faces is a gauntlet. He has been crucified by the media. He has apparently confessed to the facts of the incident. He faces trial and internal inquiry. His best lawyer friends have deserted him. Jethmalani will not defend. Close friends Bhushans seem quiet.

I was associated with free speech aspects of the famous sting, and defended Tehelka in the Prashant Bhushan contempt case. Shoma travelled to Pakistan with Jethmalani and me. She was the sharpest amongst us – impressive and perceptive. Tarun has to face the charges against him defending (as he has done in Tehelka) the truth rather than himself. This means that he must tell the truth to show his lifelong commitment to the truth is not a sham.

There is little sympathy for him. The law is not just black letter; it is imbued with passion for justice, especially for women and the vulnerable. Its public concern cannot echo trial by media but its processes have to be fair and uncompromising. Whether harassment, attempted rape, or rape, the law will decide.
While there is little public sympathy for Tarun Tejpal, he must now be granted a fair trial.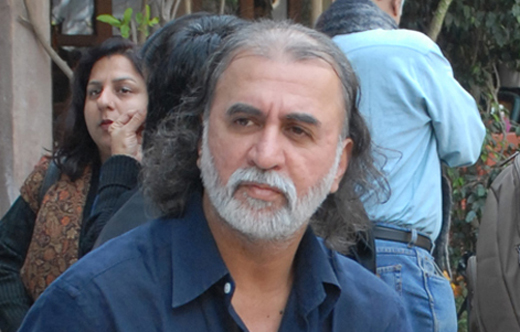 While there is little public sympathy for Tarun Tejpal, he must now be granted a fair trial


I do not think Urvashi Butalia should give up the inquiry on grounds of the futility of parallel internal proceedings. Tarun has to face both. Shoma is not party to what Tarun is accused of. She made muddled decisions and errors of judgment later. For BJP supporters to blacken her house with coal tar and push her around is brutal. BJP leaders have distanced themselves from the coal tar.

Let Tarun have a fair and rigorous investigation, a trial with lawyers to represent him. But, my concern here is saving Tehelka, which stands for iconic journalism. Before the advent of investigative journalism, Indian newspapers reported news and commented on it. After the Emergency, the Public Interest Law movement and investigative journalism added to the democratic landscape.

Arun Shourie was undoubtedly one of the finest investigative journalist editors for The Indian Express. The conservative Hindu joined in the Bofors expose to discredit the Rajiv Gandhi government's re-election, inciting people to ask: kya hamara raja chor hai? (Is our Raja a thief?)

Investigative journalism is more than a scoop. The major newspapers are attracted to the powerful gravitation of party politics. Enter Tehelka as the next species of investigative journalism, its record enviable. Ordinary journalists rose to extraordinary challenges. TV investigative journalists with aggressive anchors added to the genre, pushing aside their BBC mould, or the interviews of Karan Thapar and eclipsed the chat show to the side lines.

To this, PIL added spice to a point that the original PIL about social justice was replaced by petitions on corruption, bringing Justice Singhvi and Prashant Bhushan to the forefront. Both revelled in it, building on suspicions to make them a cause.

Investigative journalism has elements of exaggeration, but adds dimension to Indian democracy. Arnab as TV anchor may have damaged Indo-Pak relations by giving Pakistani invitees a doze of his exuberance, but the Indian media has gone ahead as a instrument of accountability whatever their personal and corporate agendas.

Tehelka excelled in the new journalism with persistence and integrity. It did not cover everything that happened, but examined issues in depth – keeping women's rights, rape, and corruption in focus.

For me, free speech is not guarded by proprietors or even editors, but by journalists who stand up for their stories. Tehelka, its journalists - who include Shoma even though she is a Managing Editor - were exemplary.