Shocking facts about India's black money
mangaloretoday.com
India will now be able to track black money held in Swiss bank accounts. Switzerland has finally agreed to share information on funds held in its banks to fight tax evasion and concealment of illicit funds.

Switzerland has been under severe pressure to co-operate with countries across the world and divulge data on funds parked in Swiss banks. Swiss banks are known to have strict client confidentiality clause and hence are a popular haven for illicit income.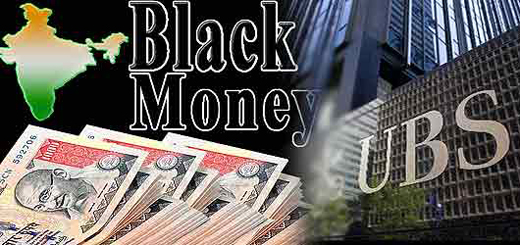 Here are the 10 things you need to know about Black money and India

1) Swiss banks will now have to bring down the wall of secrecy around its account holders and divulge information regarding overseas money held in banks. 58 countries worldwide have signed the Multilateral Convention on Mutual Administrative Assistance in Tax Matters.

2) Indians hold about Rs 9,000 crore or 2.18 billion Swiss francs in Swiss Banks at the end of 2012 according to data released by Swiss National Bank. The overall amount held in Swiss banks by entities from across the world is estimated at around Rs 90 lakh crore.

3) Swiss National Bank's report also states as of end 2012, out of the total 2.18 billion Swiss franc deposits by Indian individuals and entities- 1.34 billion Swiss francs were held directly by Indian individuals and entities and the rest 77 million Swiss francs was via 'fiduciaries' or wealth managers.

4) India saw black money outflow of $123 billion from 2001-2010. India ranks eighth and is among the top ten developing countries with illicit funds outflow at $1.6 billion according to a report by Global Financial Integrity in December 2012.

5) The report from Global Financial Integrity's also says that the total outflow of black money from India since Independence until 2010 was $232 billion. The aggregate value of illicit assets held by Indians from 1947 to 2010 is estimated at $487 billion.

6) Global Financial Integrity's report titled Illicit Financial Flows found that only 27.8% of India's illicit assets are held domestically and 73% make their way overseas.

7) In 2012, India was ranked 94 out of 176 countries in Transparency International's Corruption Perceptions Index. It was tied with Benin, Colombia, Djibouti, Greece, Moldova, Mongolia, and Senegal.

8) Transparency International in 2008 reported that about 40% of Indians have paid bribes to get a job done in public offices. This figure was 62% in a study conducted by the same firm in 2005.

9) An Indian government report claims that as of December 2012, it conducted 2603 surveys and has detected Rs 8255 crore in undisclosed income in the country. This figure was Rs 6572.75 crore in the year 2011-12 when 3706 surveys were conducted.

10) In a White paper on Black Money tabled in Parliament in 2012, the government conceded that the real estate sector is one of the largest holders of illicit income and unaccounted funds. A large number of transactions are not reported and a vast number are under reported. As the realty sector contributes 11 percent to GDP, this huge amount of under reporting is a huge dent to the treasury.