A family affair? Shocking claims of Surat sisters who say Asaram, son 'had relatives get girls
mangaloretoday.com
Ahmedabad , Oct 16: If there is any truth in the complaint against Asaram Bapu, who is currently in the custody of the Gujarat Police, the controversial godman should be prosecuted for committing more than one rape in his Ahmedabad ashram.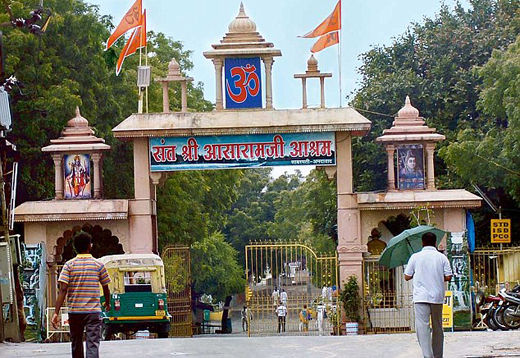 One alleged victim, who has claimed that she was raped by the Baba 12 years ago, stated in her FIR that Asaram has a "weakness for young girls" and is always on the lookout for new faces.

In the FIR registered with Surat police, the alleged victim claimed that the godman had a well-planned mechanism in place to catch hold of young girls to satisfy his carnal appetite.

The victim, who studied till Class 10, recalled in her complaint that in 1998 she had attended a satsang (religious gathering) in Surat where Asaram presented her with a book and an apple and asked her to meet him after reading the book.

"As I stayed back for the shibir (camp), Dhel and Vaglo, two Saadhikas (devotees) of Asaram, told me that the apple is special and I should eat it myself. Dhel also told me that Asaram had decided to make me a preacher," she said in her complaint.

The victim participated in another shibir in Surat next year. After the event finished, Dhruv, the manager of Asaram's Ahmedabad ashram, took her to Asaram's wife. Laxmi allegedly spoke to the victim's mother and stopped her from going home. Later, she was taken to Ahmedabad.

In 2001, Dhel and Vaglo took her, along with 10 other girls, to Asaram's farmhouse "Shanti Vatika", where the Baba chose her and another girl to train as preachers.

After Guruprunima in 2001, Asaram's daughter Bharti called the victim and said Baba had summoned her and another girl to the farmhouse. Asaram, according to the victim, asked the girls to come to his room one by one. The other girl went in first. The girl came out in 10 minutes and Asaram summoned the victim inside the room.

"When I entered the room, Bapu was sitting on the bed," the victim recounted, adding that Asaram asked her to massage his head with ghee.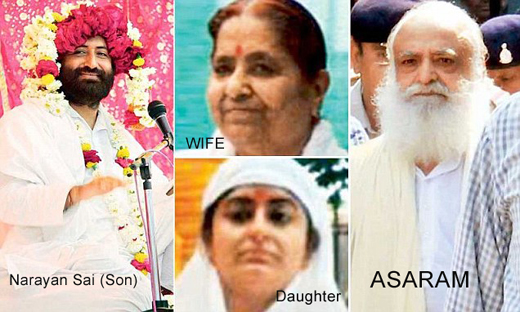 Allegations: Asaram's wife Laxmi is accused of stopping the victim from returning home, and sending her to her husband. The godman's daughter Bharti allegedly took girls to her father's farmhouse


"As I started massaging, Asaram started playing with my body. I told him that I don't like such things but Bapu said 'you are destined to become a great preacher but before that I have to wipe off the domestic life that is there in your fate'," she said.

"I got scared and started pleading to him to let me go. He got angry and threw me on the bed and broke open my salwar," she recounted.

"I tried to run but he caught me from behind and pulled me back on the bed. He kept saying that no one will come to my rescue even if I mange to escape from the room. He forced me to perform oral sex on him and then forced himself on me. I started bleeding and screaming due to extreme pain. Despite this, he did not let me go," she narrated.

The girl's white kurta got stained and Asaram asked her to clean up. "As I came out of the bathroom, he called me and said 'nobody should get a whiff of what has happened or I will burn you to ashes'," the victim recounted.

Bharti drove her back to the ashram. "As I was entering the ashram, Dhel and Vaglo, who were sitting near the gate, started laughing. They asked me how my Kurta got wet and where was Bapu."

The victim was later made a preacher in the ashram. "After spending some time in the ashram I realised that Bapu was always interested in new girls. He, however, did not stop torturing me," she added.

On her escape she said she mustered courage after another girl in the ashram convinced her to leave the dirty life behind. She managed to run away in 2007 and eventually got married.

Later, she learnt that her sister had allegedly suffered a similar ordeal as she was allegedly raped by Asaram's son, Narayan Sai.

However, it was only after Asaram was arrested by Jodhpur Police that the sisters decided to lodge a complaint against the self-proclaimed godman and his son.